Lincoln Park Smiles Dentistry Launches Updated Website for Chicago Patients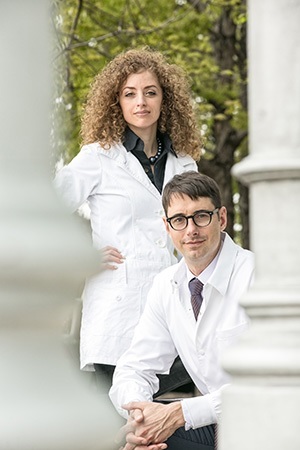 Chicago, IL (7/23/14) - The team at Lincoln Park Smiles, a Chicago dental clinic, is happy to announce the release of their updated website. The updates are all part of a unique online marketing campaign that's designed to make information more easily available to patients in Chicago seeking general and cosmetic dentistry services. The practice is run by Dr. Jack Manikowski, who is quite eager about the new additions to his site. The demand for professional dental treatment is high and Dr. Jack would like patients to have an abundance of resources available to them in order to help them make an educated decision.
The updated website features a variety of resources to inform patients on different types of dental procedures that bring a healthy and more attractive smile. Potential patients can view a testimonial and case study section that showcases actual patients of Lincoln Park Smiles. Here patients can learn about the outcomes of various cosmetic procedures prior to undergoing any treatment with Dr. Jack. The site also features a dentistry blog and patient center that talks about the latest technology being used at Lincoln Park Smiles in Chicago.
Lincoln Park Smiles offers a variety of procedures in general and cosmetic dentistry. A tasteful appearance can impact one's life in so many ways, from dating to even attaining a new job. Dr. Jack can enhance your smile with various cosmetic procedures such as porcelain veneers, teeth whitening or Invisalign, or consider an entire smile makeover for multiple cosmetic procedures.
Dr. Jack isn't just a cosmetic dentist but also provides wonderful general dentistry treatment with help from Dr. Karina Zaygermakher. Stop by Lincoln Park Smiles for professional teeth cleaning, X-ray work and basic checkups to avoid the risk of any dental health concerns. For chipped or rotting teeth, Lincoln Park Smiles also offers restorative dental treatments. Contact the practice to learn about dental implants and porcelain crowns for a healthy looking smile.
Lincoln Park Smiles is located in the area of Lincoln Park in Chicago, Illinois. Our knowledgeable and courteous team members are eager to find you a treatment that will make you look your very best.
About Dr. Jack
Dr. Jack Manikowski is a specialist in cosmetic dentistry and an active member of the American Academy of Cosmetic Dentistry as well as a variety of other highly regarded dental organizations. Dr. Jack is committed to giving back to his community and patients in need, which is why he has volunteered to programs like "Give Back a Smile," and "1000 Smiles in Jamaica." He is always on top of the latest changes in his industry, which is why many of his patients go on to refer him to their family and friends. If you would like to schedule an appointment with Dr. Jack, call Lincoln Park Smiles at (312) 337-1665 or visit lincolnparksmiles.com.
Lincoln Park Smiles
1701 North Sheffield Ave.
Chicago, IL 60614
312-337-1665
Email Lincoln Park Smiles