San Antonio Children's Dental Office Sponsors Local Kid's Run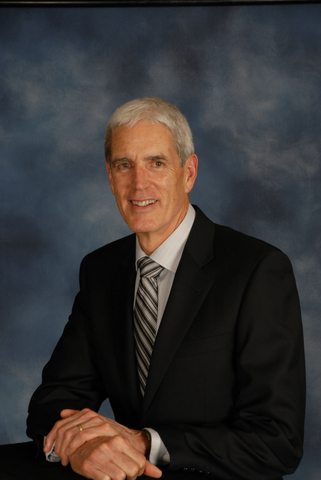 July 30, 2014 - San Antonio, TX
– The pediatric dental office of Randall L. Whitten, DDS is an exclusive supporter of Street2Feet, a local marathon that benefits the homeless.
Randall L. Whitten, DDS is a San Antonio pediatric dentist who has been helping young patients to healthy smiles for over thirty years.
Dr. Whitten
is supporter of the Street2 Feet 5K Kid's Run for 2014 and intends to sponsor the event the following year, in 2015.
The Street2Feet race is the yearly culmination of a SAMMinistries running club that promotes fitness and mental wellness for homeless in the area, while raising money to fund important programs.
SAMMinistries is a local inter-faith ministry whose goal is to prevent and overcome homelessness in San Antonio. They offer transitional housing, emergency services, and other beneficial programs for the homeless.
Dr. Whitten's sponsorship of the Kid's Run portion of the Street2Feet event is an extension of his focus on promoting wellness for the patients he sees. Dr. Whitten explains,"We're excited to be an exclusive sponsor for the Kid's Run. SAMMinistries' work in providing assistance for the homeless is a fantastic effort; we felt that the running club and Street2Feet race were excellent ways to promote wellness while giving back to the community and we wanted to be a part."
The 5th Annual Toyota Street2Feet 5k was held on February 15th, 2014 at the First Presbyterian Church in San Antonio. Next year's 5K event will be held in the same location, February 21st, 2015.
"Our office has proudly been a personal and corporate sponsor of SAMMInistries for many years. We will continue to offer our support to local programs that help children and their families achieve wellness, a goal that our
children's dental office
aims to serve as well," Dr. Whitten adds.
About Randall L. Whitten, DDS
Dr. Whitten was born and raised in San Antonio. He graduated from Alamo Heights High School and went on to attend Trinity University. Following graduation from the University of Texas Dental School in San Antonio, he completed a four-year residency in the U.S. Army. He earned his specialty degree in Pediatric Dentistry at the University of Texas Health Science Center in San Antonio. Dr. Whitten has enjoyed treating pediatric and special needs patients for over 20 years and has received many awards for his work, including recognition as one of "San Antonio's Best Dentists" and "Texas' Best Dentists" for several years. He is a member of the American Dental Association, Texas Dental Association, and the San Antonio Pediatric Dental Society.
Email Randall L. Whitten, DDS