PAR Program's marketing solution increases Muscle Fire's revenue and customer base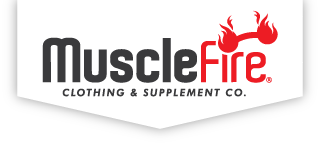 Lincoln, Neb., July 24, 2014 - Think: A company has great products and a genuine sales proposition. But they're not selling as many products as they could because customer interaction and marketing strategies were at a minimum. The solution? They needed a special marketing plan built for their needs.
That company: Muscle Fire (
www.musclefire.com
). Their products: Consumable muscle energy and recovery supplements to complement workouts. Their sales proposition: "We create products that give you the best feeling on the planet: Youth," vice president and marketing director of Muscle Fire, Jarrod Parde, said.
The Internet marketing group that helped Muscle Fire increase its customer base and revenue by 33 percent: PAR Program.
"Don't waste time researching any other email marketing or customer acquisition companies," Parde said. "Just integrate PAR into your business and you'll definitely see an increase in all facets of your business."
So how did PAR Program strengthen Muscle Fire's customer base and boost its revenue? By using its state-of-the-art 6-email sequence and creating a program that fit Muscle Fire like a glove…or like a lift strap, which Muscle Fire also sells (along with a variety of fitness apparel).
In order for the process to be the success that it was, PAR gathered information about Muscle Fire, like traffic patterns and visitor demographics.
"Segmented and targeted email campaigns have been amazing," Parde said. "You can literally focus down to the smallest demographic and laser target your prospects. Awesome stuff."
PAR also gave Muscle Fire a personal account manager. Parde called his experience with PAR "fantastic" and that the account manager was "always there with quick answers to our questions."
Not only did PAR foster solid communication with Muscle Fire, but it equally invested time in cultivating communication and trust with the customers of Muscle Fire. That is done through the acquisition and retention of PAR (People, Acquisition, Retention) program.
Before PAR, Parde said that Muscle Fire's online customers were sporadic and one-time buyers.
"Now that we've integrated PAR into our customer journey we have repeat buyers," Parde said.
To find out more information about PAR, visit our website at
www.parprogram.com
or request a free demo of our program here
www.parprogram.com/demo/
.