Esteemed Plastic Surgeon Opens Second Location in Fort Lauderdale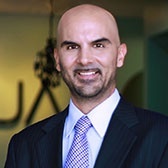 July 25, 2014 - Dr. David Rankin has opened a second location of his practice, Aqua Plastic Surgery, to serve individuals seeking cosmetic surgery in Fort Lauderdale. The new location will cater to out-of-town patients who prefer to fly into Fort Lauderdale, as well as Miami patients who find it easier to visit Fort Lauderdale.
As Chief of Plastic Surgery at St. Mary's Medical Center, Dr. Rankin works with a wide variety of clientele from all over the country. Having a base in Fort Lauderdale allows him to better serve a diverse group of patients seeking exceptional cosmetic surgery in an accessible location.
The new facility, which is accredited by the American Association for Accreditation of Ambulatory Surgery Facilities, is conveniently located off the I-95 at 2322 East Oakland Park Blvd., less than 10 minutes away from the Fort Lauderdale Airport.
It is staffed with knowledgeable, friendly professionals who provide unsurpassed patient care and results. The entire team is pleased to offer a concierge level of service to out-of-towners to help familiarize them with the surrounding area and its accommodations. The facility is also equipped with the latest plastic surgery technology, including a wide selection of injectable products, to help Dr. Rankin deliver safe and effective treatment.
Patients are invited to visit the new location, where Dr. Rankin will conduct pre-operative surgical consultations and post-operative follow-up visits and perform treatment with injectables. The Fort Lauderdale location of Aqua Plastic Surgery also houses a "Blow Dry Bar" and offers discounts to women seeking a first-class hair blowout experience.
For more information about the new location of Aqua Plastic Surgery, please call (954) 564-3832 and speak to a member of the team.
About David Rankin, MD
David Rankin, MD, is a board-certified plastic surgeon in Fort Lauderdale and Jupiter, Florida. He graduated from Columbia University and the University of Michigan, and completed his surgical residency at Mt. Sinai Medical Center in Miami Beach. Dr. Rankin then completed a plastic surgery fellowship in Michigan, where he studied under some of the country's most respected surgeons. He belongs to a number of prestigious medical associations, including the American Society of Plastic Surgeons.
For more information about Dr. Rankin, please call (561) 776-2830 (Jupiter location) or (954) 564-3832 (Fort Lauderdale location) or visit
http://aquaplasticsurgery.com/
.
Email Aqua Plastic Surgery