Cutting-Edge Asset Protection Strategies Revealed in Stansberry Radio Interview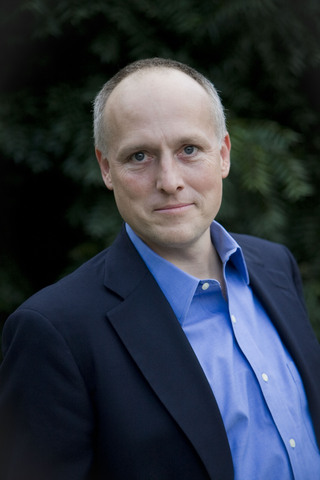 July 30, 2014 - Mike Cobb, CEO of ECI Development, recently spoke with Aaron Brabham on the weekly Stansberry Radio program about the asset protection strategies and opportunities offered by the real estate development.
The far-reaching interview touched on the benefits of owning Central American real estate, the low cost of living in the region and the unexpected advantages that come with living in a tropical paradise with all the amenities of the U.S. and Canada.
In the interview, Cobb discussed the initial conditions that prompted ECI Development's founding. During the mid-1990s, successive trips to the region revealed a lack of suitable financing mechanisms for North American buyers. Cobb left a lucrative career in the technology industry to form a mortgage firm that catered to his compatriots. Eventually, he moved his family to Panama, Belize and finally Nicaragua.
Although conditions on the ground have changed in response to exploding consumer demand for Central American real estate, opportunities remain for middle class Americans who wish to protect their assets from the vicissitudes of the financial markets and enjoy a luxurious lifestyle on a modest income.
Cobb also discussed ECI Development's close involvement with the Stansberry Society, an organization dedicated to financial planning and publicizing nontraditional investment opportunities. ECI counts several Stansberry Society members among its property owners and offers special opportunities for Stansberry's accredited investors.
However, Cobb went on to speak at length about the nonexclusive nature of the Central American real estate market. Due to low local living costs and an ample supply of yet-to-be-developed land, the company's properties in Belize, Nicaragua, Costa Rica, Panama and elsewhere cost far less than comparable homes on the U.S. mainland.
By Cobb's estimation, the "sweet spot" of the region's real estate market "is oceanfront condos from $200,000 to about $300,000" and non-waterfront properties in the $129,000 to $200,000 range. Beyond the cost of property, Cobb noted that even retirees who live on a modest fixed income can afford regular restaurant meals, memberships and other perks at and near ECI's Central American properties.
Before wrapping up the interview, Cobb discussed ways for regular investors, retirees and families to get involved in the booming Latin American property market and take advantage of the company's plans for future expansion. In the short to medium term, the firm expects to open a brand-new property in Ecuador as well as an ambitious community in Chile.
To listen to the interview in its entirety,
tune in to Ep. 169 on the Stanberry Radio website
. For more information about all of ECI's properties, seminars and opportunities, visit
www.ECIDevelopment.com
.