Palm Springs Attorney Jeff Yoss Explains When You Can Sue for Construction Defects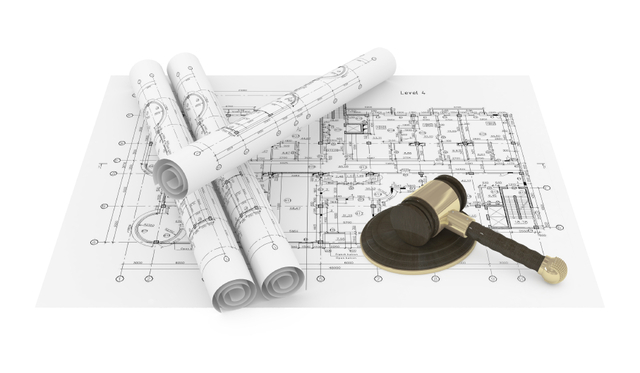 August 1, 2014 - It's very exciting to remodel your home or other structure, and the hope, of course, is that it is a smooth and easy process. However, sometimes things don't seem right or are outright wrong and you think your contractor is to blame. How do you know if you have a strong case?
The Law Office of Jeff M. Yoss in Palm Springs, has decades of experience managing construction defect cases involving all types of properties, including single family homes, apartments, condos, offices and other buildings. Here are some facts to consider:
What is a construction defect?
Problems can include faulty design, construction, manufacture, repair or landscaping. Our office can address issues such as design defects, roadway and infrastructure issues, poor workmanship, building material failures, non-compliance with building codes, and insurance coverage disputes. More examples are leaky roofs and/or windows, cracks in floor slabs, faulty plumbing, and slanting floors or doors. Any condition in your property which makes it unsuitable for its intended use may be considered a defect.
How do I know if I have a case and who is responsible?
In California, the law generally favors the property owner. The builder/contractor is responsible for its own work and that of all subcontractors and material providers. Keep track of all documents that might contribute to your case, such as contracts, invoices, emails, photos (before and/or after), etc. You may need to hire an independent expert to evaluate the damage and provide a written report. At the Law Office of Jeff M. Yoss, we can recommend experts from engineers to roofers to electricians and more.
What damages may be recoverable?
If the case is successful, you should be able to recover all expenses associated with the damage and repairs, including: the complete cost of necessary temporary and permanent repairs, the cost of expert evaluations, even reasonable accommodations should you have to vacate your home because of the damage or repairs. Normally, attorney fees are not covered, but may be part of the settlement negotiations.
Can I afford an attorney?
At the Law Office of Jeff M. Yoss, we provide a one-on-one consultation at no charge. Should we agree to work together on your claim, our office generally works on either a full or partial contingency basis, depending on the situation. This means that for most cases, the firm agrees to represent you, and protect your interests in exchange for a percentage of the final settlement should you win the case.
How long do I have to pursue a lawsuit?
Often construction defects are not realized until years later. Therefore, the time allowable to file a lawsuit can vary. Do not necessarily rule out contractor/material liability even if their warranty has expired. For different defects, you may have up to ten years to file a claim. It's important to meet with an attorney who can give you the most up-to-date information and evaluate your case.
How will a claim affect refinancing or selling my home?
In general, you are still able to refinance a loan during litigation. If you are planning to sell your home during or after the case, you will need to disclose the defect. Although this may seem to devalue the home, in some instances this will not be a challenge as repairs may include upgrades and/or the peace-of-mind that a problem has already been addressed.
What do I do now?
If you are involved in a dispute regarding construction defects and you need professional legal advice and support, please call us at the Law Office of Jeff M. Yoss at (760) 322-6690 for a one-on-one consultation to discuss your case. We handle cases from all of the desert cities, including: Palm Springs, Cathedral City, Rancho Mirage, Palm Desert, Indian Wells, La Quinta, Indio, Coachella, Thermal, Desert Hot Springs, Banning, Beaumont, El Centro and Temecula. We also represent clients in San Diego, San Bernardino, Los Angeles and Orange counties.
Email The Law Office of Jeff M. Yoss