MV Transportation Awarded New Transit Management Contract in Decatur, IL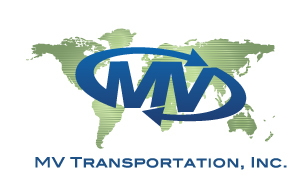 DALLAS (August 6 2014)
– Today, MV Transportation, Inc., announced it has been awarded a mass transit management contract by the City of Decatur, Illinois. Awarded by the Decatur City Council, the five year management contract began on July 1, 2014.
Under the terms of the contract, MV will be responsible for the management and oversight of the entire Decatur Public Transportation System ("DPTS") operation which includes: fixed route service, ADA van service, subsidized ADA taxicab/livery program, and building, facility and vehicle maintenance. MV's responsibilities include assisting the City in all aspects of DPTS management, such as: transit planning, marketing and public relations, real estate management, equipment and building utilization and maintenance, transit routing and scheduling, fare collection, compliance with service, safety and security standards, employee selection and training, grant application support, accounting and budgeting activities, and all other managerial functions required in the day-to-day operation of the transit system.
The DPTS provides transit services for 1.4 million passengers annually throughout Decatur and three surrounding villages. The transit operation is provided using a mixed fleet of 31 vehicles and employs 79 professional operators and staff.
"MV is very pleased with the DCTS management contract award," said Kevin, MV President and Chief Operating Officer. "Although we operate other contracts in Illinois, this is our first foray into Decatur. We appreciate the City Council's confidence in MV to oversee and manage the DPTS, and intend to do our part to provide a safe and high quality passenger experience, as well become an active community partner."
Founded in 1975, MV Transportation operates eight other transit contracts in Illinois.
About MV Transportation, Inc.
Based in Dallas, MV Transportation, Inc. is the largest private provider of paratransit services and the largest privately-owned passenger transportation contracting firm based in the United States. The company employs more than 16,000 dedicated transit professionals and operates more than 200 paratransit, fixed-route, shuttle and Medicaid contracts around the world.
Email MV Transportation, Inc.