Saugus Accounting Firm Launches Educational Website for Financial Guidance and Tax Information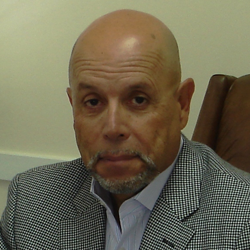 August 12, 2014 - Saugus, MA
- Understanding that the internet is a powerful resource for users seeking tax filing, tax planning, and accounting information, Angiolillo & Associates CPAs, LLP has launched an informative website for client education.
Certified CPA, James Angiolillo, founder of Angiolillo & Associates CPAs, LLP has announced the launch of a new, client-focused website, created to guide users though common financial concerns. James' practice is utilizing their website to educate the community on how a knowledgeable accountant can help manage your finances in order to help you better plan for your future and keep more money in your pocket. The website includes a page with informative financial resources, as well as a frequently asked questions page to address common concerns on topics ranging from advice for business owners, to how to handle the financial aspect of important life events.
James explains, "Visiting the website is a quick and easy way for our clients and internet users to educate themselves about common financial issues and the ways a skilled CPA can help. We're proud to offer our clients easily accessible financial information, and the convenience of a secure client portal where we can securely store important files for quick reference."
The website possesses interactive attributes, including a financial calculator and a free tax organizer to help clients make better informed decisions about tax processing, as well as individual and business accounting. Current and prospective clients now have access to investment strategy guides, tax strategies, IRS forms and publications, and other informative content when they visit the website. Some of the services offered by Angiolillo & Associates CPAs, LLP include:
Tax Preparation and Planning
Personal Financial Planning
Divorce/Business Litigation Support
New Business Formation Assistance
Payroll Processing and QuickBooks Training
The website also utilizes extensive search engine optimization techniques to reach local consumers who are searching for relevant information about
tax and accounting services
for businesses and individuals in Saugus, MA.
Managing partner, John Angiolillo, CPA, PFS adds, "It is important for new clients to learn about their CPA before their first visit or have their first consultation. Our site allows clients to learn valuable information about the kinds of services we offer, which ultimately makes them feel comfortable with their accountant and our practice."
About Angiolillo & Associates CPAs, LLP and James Angiolillo, CPA and John Angiolillo, CPA, PFS
James is a graduate of Salem State College and has been in the public accounting field since 1975. Over the past 35 years since founding the firm, Jim has worked with numerous companies in many industries providing accounting, tax, and advisory services. He has years of experience in business and franchise development and currently serves on several corporate boards of directors and treasurer positions. James is a member of the American Institute of CPAs and the Mass Society of CPAs.
John is also a graduate of Salem State College and joined the firm in 1987, just before becoming a CPA in 1991. John specializes in a variety of areas including taxation, financial planning, accounting, and strategic advisory services. Past experience includes serving on several corporate boards of directors, business advisory committees and is currently the Chairman of the Board of a large food manufacturing company.
Angiolillo & Associates CPAs, LLP offers a variety of tax and accounting services for individuals and business in Saugus, MA and the greater Boston, MA area. For more information on how an experienced CPA can help you, visit the Angiolillo & Associates CPAs, LLP website at angiolillocpas.com
Email Angiolillo & Associates CPAs, LLP