Louisville, CO Dentist Offers Green Dental Care with Gold Eco-Dentistry Certification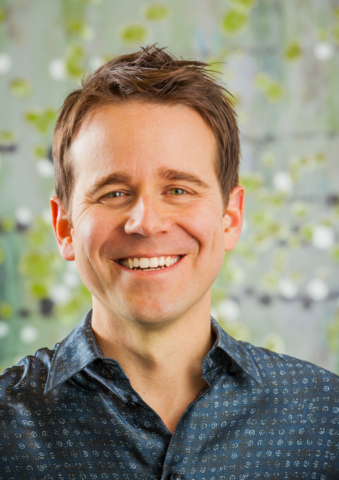 August 13, 2014 - Louisville, CO
– Studio Z Dental, a holistic family dental office, is involved in several programs to offer green dentistry to patients and has recently earned the Gold Eco-Dentistry Certification.
Studio Z Dental offers family-friendly dental care that is backed by a focus on environmental safety, for the betterment of their community and patient health. For their commitment to green dental practices, Studio Z Dental has recently received the Gold Eco-Dentistry certification, the highest level of distinction awarded by the Eco-Dentistry Association, through their GreenDOC™ Dental Office Certification Program.
To achieve this award, Studio Z Dental and primary dentist, Dr. Tom Zyvoloski, committed to practices that ensured water conservation, energy efficiency, recycling, and proper management of hazardous materials.
Dr. Zyvoloski explains, "We are proud to be able to offer our patients and our community this assurance of exceptional care and safety. Our patient care approach takes their overall well-being into consideration, so we wanted our office's operating standards to reflect our commitment to community well-being and health. We're also the only general dental office on the Front Range who can say they've achieved this distinction for commitment to
eco-dentistry
."
Studio Z Dental's holistic and eco-dentistry offerings include:
A waterless suction system that reduces water waste (80% less than comparable offices, approx. 350 gallons a day)
Mercury-safe dentistry (mercury-free treatments and protection from mercury vapor during removal of old mercury dental work)
Non-toxic cleaning and sterilization processes
Digital services for a paperless office, as well as dental x-rays
Implementing sustainable energy practices and a recycling program
Adhering to building codes following LEED guidelines
"Both myself and my team believe in a philosophy of health and wellness. Our eco-dentistry practices have allowed us to save 80% more water than a regular dental office. We also reduce paper waste and patient radiation exposure by offering digital services for record keeping, appointment reminders, and taking and processing x-rays images. I'm proud of our staff's work to keep both our patients and our community as healthy as possible," Dr. Zyvoloski added.
About Studio Z Dental and Dr. Tom Zyvoloski
Dr. Zyvoloski graduated from the University of Minnesota Dental School and is a member of the American Dental Association, the Colorado Dental Association, and the International Academy of Oral Medicine and Toxicology. His cosmetic and family dental practice is dedicated to a range of dental treatments that are designed to fit patients' needs for improving aesthetic and oral health. Studio Z Dental offers periodontal treatment, metal-free crowns, dental implants, teeth whitening, and a host of other dental procedures, backed by a holistic and eco-friendly approach.
For more information on eco-dentistry and holistic dentistry, visit the website at studiozdental.com