Red Level Networks wins Microsoft Partner of the Year 2014 Heartland area (Michigan, Ohio, Indiana and Kentucky)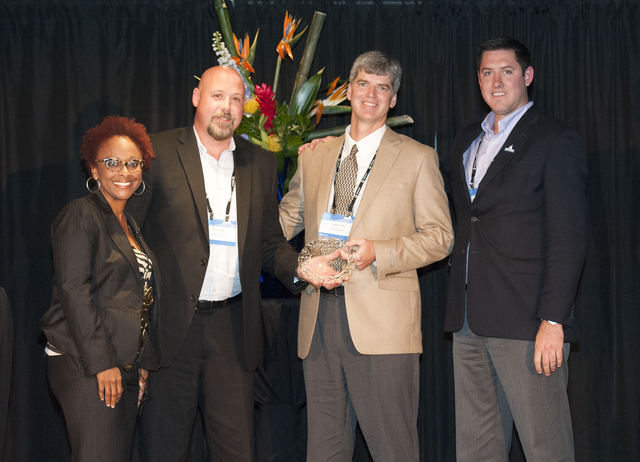 August 7, 2014 - Novi, Michigan -Red Level Networks, a Microsoft Gold partner, was recognized by Microsoft as the Heartland Partner of the year at the Microsoft Worldwide Partner Conference on July 14, 2014.
The Microsoft U.S. SMB Champions Club recognizes top performing Managed Services/ Cloud Providers that deliver cloud-based IT services and solutions to small and midsized business (SMB) customers. To earn recognition as a U.S. SMB Champions Club member, Red Level Networks has established a proven track record of delivering small businesses with the technology they need to grow and thrive, in many cases taking a cloud-first approach to IT services.
Red Level Networks is a premier IT solutions company offering customized technology solutions that accelerate growth, reduce costs and enable scalability. Red Level Networks partners with small and midsized companies to support their entire framework. Services include virtualization, disaster recovery, managed services, cloud computing, and more.
"We are proud to have received such a prestigious award from Microsoft," said David King, founder and president of Red Level Networks. "This award symbolizes all of the work our staff has put into growing our business while leveraging the Microsoft suite of products and services. We expect to triple our Microsoft business by mid-2015."
"Members of the U.S. SMB Champions Club are committed to helping small and midsized businesses use technology to succeed," said Cindy Bates, vice president of Microsoft U.S. SMB group. "We are proud of these partners and their dedication to driving cloud solution adoption in the small business community."
The Microsoft U.S. SMB Champions Club program offers members the support they need to grow their cloud services business, with incremental benefits above those earned through the Microsoft Partner Network. Benefits include a dedicated partner account manager, who is focused on helping partners to grow their Microsoft business with SMB customers; marketing development funds to help partners promote their business, services and Microsoft solutions; exclusive peer networking opportunities for partners to learn from the best and brightest of their industry colleagues; opportunities through Microsoft retail stores; Bing ad credits; and more.
Red Level Networks is a full-service advanced infrastructure solutions company that designs, installs and provides enterprise-strength network support for small and midsized organizations. Red Level Networks is a Gold Certified Microsoft Partner specializing in Midmarket Solutions. Since 2001, Red Level's clients have had reliable and efficient technology at their fingertips. Red Level's experience and past successes give customers confidence that their expert staff will be able to solve their problems with just one call. For more information, call 248.412.8200 or visit
redlevelnetworks.com