Studio Booth Releases Video Outlining the Benefits of Massage Services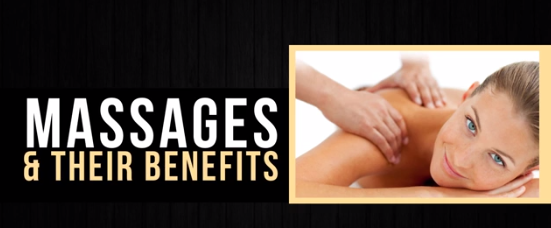 August 8, 2014 - Over the recent years as it has become more popular and widespread, we are seeing growing studies and medical research done on what the true health benefits of a massage are. Most of these studies have gone onto suggest that many massages not only offer therapeutic relaxation, but can also offer several health and wellness benefits beyond that.
Studio Booth, your premier luxury salon and spa based in Pittsburgh, Pa has recently published an informative video about the health and wellness benefits that a massage can offer, ranging from stress relief to reducing muscle aches and tension.
The art of massage has been well practiced and perfected in its over thousand year history. Originating out of the Eastern world of medicine and therapy, massage services have now become vastly widespread throughout the world, as hospitals, clinics, businesses and even airports have begun to make the service available. While there are numerous different types of massage, the most common include the Swedish massage, deep tissue massage, and head. Hand & foot massage (reflexology).
Studies and research done in recent years have suggested that massages may also be linked to reducing anxiety, managing stress levels, aiding in insomnia, reduce the recovery time for strains or other injuries as well as improving one's overall well-being.
While most people are able to benefit from the services offered through massage therapy, it is important to consult with your doctor before looking into receiving any type of massage therapy. A massage may not be the appropriate solution if you have bleeding disorders or take blood-thinning medication, open or healing wounds, deep vein thrombosis, fractures, osteoporosis or other medical conditions. Discussing the pros and cons with your doctor and a massage therapist can help you determine the right massage services for you.
Take a glimpse into what massage services from the licensed professionals at Studio Booth can offer you by viewing the video at
http://www.studio-booth.com/massages-and-their-benefits
.
Studio Booth offers the distinctive, exclusive and unmatched services you'd expect from a luxury salon and spa. Providing some of the best professionals in the business trained on cutting-edge techniques and products from around the world, Studio Booth offers impeccable service with their emphasis on quality, precision and passion. Contact Studio Booth and arrange your customized services today by visiting
www.studio-booth.com
.