Franciscan August Song of the Month "On the Road to Human Being"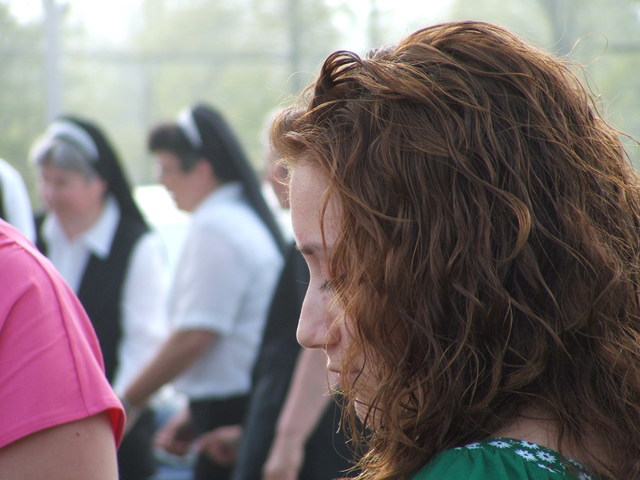 August 12, 2014 - The Ohio musician aspires to dare "the dreamer in each of us to remember who we are. He challenges the believer in each of us to choose who we want to be." Reflecting on the songwriting process when the CD release deadline looming, "I threw away everything I had written and just sat with my guitar (and God) asking… what is this song about? What am I really trying to communicate? And in 10 minutes, the song was done!"
Kerry Patrick Clark's musical journey began in fifth grade when his mother bought his father a guitar as an anniversary gift. "My dad taught me the 5 chords he knew." Clark says smiling fondly. "I learned the songs of the singer/songwriters that moved me - John Denver, Harry Chapin, James Taylor." Kerry learned and sang those songs until the songs in his heart sang louder than those on records or the radio.
Both Kerry's music and performances have received national recognition and awards, from Number One on the Roots Music Reports for "On The Road To Human Being" (CD) 2011, 2012, 911: Songs To Heal A Nation PBS special - Reclaiming Hope, and Lake Erie West - Male Vocalist of the Year.
As this month the Franciscan Sisters celebrate the perpetual profession of one of our Sisters and the feast of St. Clare, may each of us find divine joy in growing in our humanness as we follow our Lord Jesus
Established in 1869, the Roman Catholic Franciscan Sisters of Christian Charity serve in Catholic Health Care, Education and Parish-Community Service in the Southwest, Central and Upper Midwest.
Sr. Julie Ann Sheahan, OSF
Franciscan Sisters Vocation Office
Holy Family Convent
2409 S. Alverno Road
Manitowoc, WI 54220
920-323-9632
sjulieann@fscc-calledtobe.org
http://fscc-calledtobe.org
The World needs you. God Calls You. We Invite You. Catholic vocations.
Are you a Discerning Catholic Woman 18-30? Let us know your preferred retreat dates!
http://fscc-calledtobe.org/we-invite-you/
Email Franciscan Sisters of Christian Charity