Online-Storage.com Expands Offering for Online Storage Software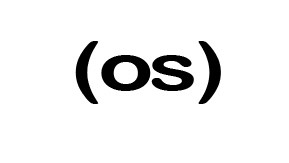 August 14, 2014 - Provider of
online storage software
and hardware solutions,
Online-Storage.com
announces the strategic alliance with two iSCSI SAN/NAS Operating Systems for fitting the company's commidity hardware with state-of-the-art scalable enterprise storage software. This means the company can now provide several different solutions for SME and Enterprise clients seeking to increase security and build their own cloud.
"We're seeing an increase in the number of companies and organizations wanting more security in their data storage. In addition, we're also seeing companies fleeing proprietary systems," says Stein Chu, VP of Client Support. "One of the biggest reasons we're seeing this move is due to the cost-savings as well as the proprietary product lock-in. Customers feel trapped in a solution because they're not only under contract, but they don't recognize the problem of sunk costs when it comes to letting go," he says. "Unfortunately, it takes some time to buck that trend."
Because Online-Storage.com assists in not only building, co-hosting and supporting the online storage servers they create for clients, customers are provided with an end-to-end solution that is often unmatched by some fo the larger competitors in the online storage market.
Online-Storage.com also assists enterprise users with the ability to build their own private or public cloud. "The solutions our customers choose are about as flexible as the client needs we see on a daily basis," says Chu. "We can assist in creating both private and public clouds that meet the specific needs or our clients." In addition, Online-Storage.com builds custom solutions that may in fact be a hybridized version of what might be considered more "traditional" in business networking environments.
"We're excited about these new partnerships. They should help us in expanding our product and service needs for clients both small and large," Chu says. "We're excited to further expand into the data storage market.
About Online-Storage.com
Founded in 2010, Online-Storage.com provides custom-build solutions for companies looking to benefit from launching their own cloud. That is, the company uses commodity hardware along with enterprise software to create custom-build
online storage server
appliances. Online-Storage.com is based in Bellevue, Washington.