MV Transportation to Operate Additional Transit Services in Las Vegas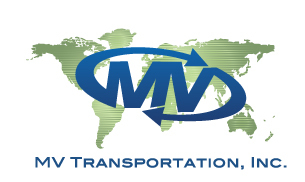 DALLAS (August 13, 2014)
– Today, MV Transportation, Inc., announced it has been awarded a contract to operate the Silver STAR and Flexible Demand Response (FDR) transit services in Las Vegas on behalf of the Regional Transportation Commission of Southern Nevada (RTC). Awarded by the RTC Board of Commissioners, the contract began on August 1, 2014.
Silver STAR operates five days per week (rotating routes) providing loop transportation service to areas with senior residential housing. FDR is a door-to-door transit service that is available five days (rotating routes) per week in specific senior communities around the Las Vegas Valley.
Under the terms of the agreement, MV is responsible for all aspects of transit service operation with the exception of vehicle maintenance. MV will utilize a client-furnished fleet of 15 vehicles equipped with DriveCam, a vehicle monitoring system on each vehicle to ensure safe operations and protect drivers and passengers. MV will also offer a new website accessible on smart phones that will enable passengers to track the location of their vehicle in real-time.
MV will employ 15 professional operators and staff to run the service, and partner with the RTC to increase passenger and community coordination and feedback.
"MV is thrilled to expand its partnership with the RTC and provide an important service for the active senior community in Las Vegas," said Kevin Klika, MV President and Chief Operating Officer. "We plan to leverage our current Las Vegas transit experience and our deep on-demand transit operations expertise to deliver a safe and high quality service, and we look forward to building lasting relationships with a new and growing client base."
This contract expands MV's presence in the state of Nevada, adding to current contracts in Las Vegas, Reno and Carson City.
About MV Transportation, Inc.
Based in Dallas, MV Transportation, Inc. is the largest private provider of paratransit services and the largest privately-owned passenger transportation contracting firm based in the United States. The company employs more than 16,000 dedicated transit professionals and operates more than 200 paratransit, fixed-route, shuttle and Medicaid contracts around the world.
Email MV Transportation, Inc.