MV Transportation to Continue Operation of Thousand Oaks Transit Service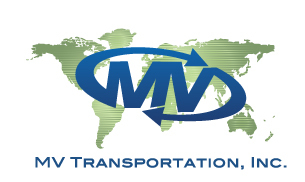 DALLAS (August 14, 2014)
– Today, MV Transportation, Inc., announced it has been selected to continue operation of the City of Thousand Oaks, California's fixed route, commuter, ADA, and dial-a-ride service for a new contract term. MV has operated the transit service for more than a decade.
Awarded by the Thousand Oaks City Council, the new contract began on July 1, 2014 and will extend five base years. Under the terms of the contract, MV will be responsible for transit operations, management, oversight, and reporting. The transit services will be provided using a mix of MV and city-owned fleet of 36 vehicles and 60 professional operators and staff, and will include the current Thousand Oaks, Moorpark, and Westlake Village routes, as well as expanded service for the County of Ventura in the Oak Park area.
In addition to the new bus routes, MV will also implement innovative technologies to enhance Thousand Oaks existing transit technology and provide a better customer experience. The new technologies include: MV's proprietary TimePoint and Smart Alert Messenger (SAM) software to monitor and report on-time performance of the service; a new website accessible on smart phones that will enable passengers to track the location of their buses in real-time; and DriveCam a vehicle monitoring system on each vehicle to ensure safe operations and protect drivers and passengers.
"We are very pleased to have retained the Thousand Oaks contract for another five years," said Doug Gies, president of operations for MV's southwest region. "Over the last decade, the team has worked hard to deliver a high quality and safe service while partnering with the city to expand and enhance the service. Under the new contract, we intend to continue these collaborative efforts with, among other things, the roll-out of exciting new technologies intended to further improve MV's performance and, ultimately, provide an even better passenger experience."
Founded in northern California in 1975, MV Transportation operates more than 100 contracts, including 25 in the Greater Los Angeles region.
About MV Transportation, Inc.
Based in Dallas, MV Transportation, Inc. is the largest private provider of paratransit services and the largest privately-owned passenger transportation contracting firm based in the United States. The company employs more than 16,000 dedicated transit professionals and operates more than 200 paratransit, fixed-route, shuttle and Medicaid contracts around the world.
Email MV Transportation, Inc.