BIGLY.US is ready to make a BIG Splash in the World of Short URLs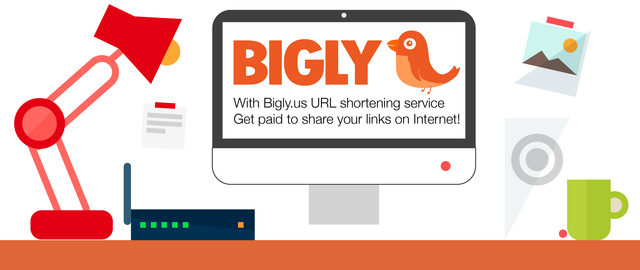 We're excited to announce the launch of
BIGLY.US
: The new exciting way to shrink your long URLs, share them and earn money. It's that simple.
With expanding priorities in online marketing, we're here to make it simple and help easy to use shortened URLs with the benefits of our ultimate connectivity package.
It's simple: Shrink your URLs, Share your URLs and Earn Money.
Create shortened or custom URLs, share them on your social media networks or through business networks, then watch as your new short URL earns you money.
Easily create trackable short urls to use anywhere on the web, email or Twitter.
Recognizing the power of small URLs,
BIGLY.US
is aiming to transform the way you network through social media – targetting customers and clients with the added benefits of custom, trackable URLs.
Shorten, customize, track and Get PAID to share your links on the Internet!
Using our premier technology to generate, custom links has never been easier and will allow a new generation of users to connect, share and earn money. Using the member benefits, you will be able to track user data like never before and see the benefits of a short URL in real-time.
The ability to create, share and use custom URL links provides you with endless possibilities - use them in advertising, online marketing, social networking, via email marketing and more.
BIGLY.US
will assure you the pleasure and functionality of a full URL SHORTENER experience from everywhere and anyplace.
While the world of short URLs continues to expand,
BIGLY.US
is excited to be at the forefront and create a new opportunity for users to earn money, while they continue to share and connect with custom and short URLs.
About BIGLY.US :
BIGLY.US
is a technology company based in CANADA, with the aim of creating streamlined online connectivity, providing the ultimate benefits to short and custom URLs. Shrink, Share and earn Money. It's that simple.