Northfield Dental Group of West Orange, NJ, Launches New Website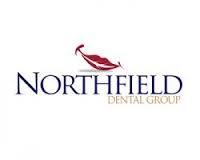 August 13, 2014 - The experienced cosmetic dentists of Northfield Dental Group, Dr. Ivan Stein, Dr. Derek Widmayer and Dr. Jeffrey Shapiro, are pleased to announce the release of their new website, located at
http://www.northfielddentalgroup.com
. The new website gives a comprehensive look at their state-of-the-art practice and the treatments available to their patients throughout West Orange, Livingston and Short Hills, New Jersey.
Northfield Dental Group completely redesigned their practice website in an effort to attract more patients to their dental office, and to continue to provide high-quality service to all patients, both in and out of the office.
Individuals who visit the website can get in-depth information about all of the cosmetic, general and restorative dentistry options that Northfield has to offer, including dental veneers, crowns, dental implants, teeth whitening and more.
The website also provides current and prospective patients with background information on Drs. Stein, Widmayer and Shapiro, including their education, training, experience and areas of specialty. The dentists are confident that divulging this information will help more individuals feel comfortable about scheduling their first appointment. Information about Northfield Dental Group's staff is also available as a way to take the guesswork out of what patients can expect when they arrive at the office.
Northfield Dental Group's
smile gallery
is one of the most popular sections of the website as it shows the real results that the cosmetic dentists are able to achieve. Website visitors can browse through before and after photos of real patients who have been treated at the practice. In addition, they can read testimonials from former and current patients to learn even more about the experience at Northfield Dental Group.
Lastly, website visitors can conveniently schedule an appointment online or download patient forms ahead of their consultation. Drs. Stein, Widmayer and Shapiro are confident that these additions will make for an easy and pleasant dental experience.
More about Northfield Dental Group
Northfield Dental Group is a renowned cosmetic dentistry practice located in West Orange, New Jersey, and serving patients from throughout Short Hills, Livingston and surrounding communities. Founded by Dr. Ivan Stein, the practice offers a wide range of aesthetic, reconstructive and general dentistry treatments, including porcelain veneers, periodontal care, laser dentistry and more. If you are seeking a high-quality dentist in New Jersey, consider Northfield Dental Group. Contact the practice today at 973-736-0111 to
schedule a free consultation
.
Email Northfield Dental Group