Red Wing Software® Releases Encumbrances in Version 9.0 of CenterPoint® Fund Accounting Software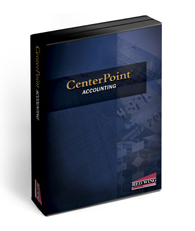 Red Wing, MN - August 14, 2014 - Red Wing Software, Inc. announces the release of Encumbrances in version 9.0 of CenterPoint Fund Accounting Software. The Encumbrance feature helps cities and towns keep a close eye on their reserved funds and helps to avoid overspending and keep budgets in-line. Encumbrance accounting is a versatile planning tool and a good forecaster of cash outflow. Users will find the easy-to-use feature a great addition to the financial tools within CenterPoint.
"Encumbrances is the final piece of the puzzle that allows city management to be aware of their true position relative to their budget," said Steve Burton, Red Wing Software partner and owner of CSA Software Solutions, "Without it, they won't know about obligated funds until the invoice from the vendor is recorded. Encumbrances let you really know where you stand."
For more information about CenterPoint Fund Accounting Software, visit
www.redwingsoftware.com
, contact Red Wing Software at 800-732-9464 or e-mail
info@redwingsoftware.com
.
Red Wing Software, Inc., along with its nationwide network of business partners, offers industry-leading service, as well as training, on-site installation and implementation of the software. Their vision is to create the best management software experience through personal support and attention to customers' business goals.
Red Wing Software, Inc. develops, integrates and supports the accounting and financial management needs of small- to mid-sized businesses, YMCAs, agribusinesses, Non profits, and municipals across North America. For more information on Red Wing Software products, including TurningPoint Accounting, CenterPoint Accounting, CenterPoint Accounting for Agriculture, CenterPoint Fund Accounting, CenterPoint Payroll, call 1-800-732-9464 or visit
www.redwingsoftware.com
.
Email Red Wing Software, Inc.