Crown Council Ranks Local Tempe Dentist as Top Charitable Dental Office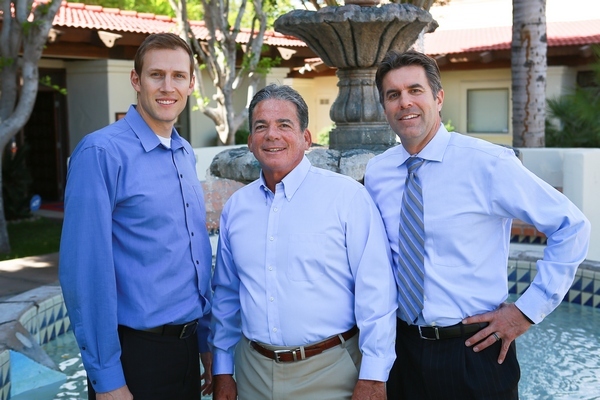 August 20, 2014 - Tempe, Arizona – Crown Council, An Association of Independent Dental Practices dedicated to humanitarian service, has ranked Shalimar Family Dentistry 4th in the country for their time and effort devoted to raising money for children's charities.
Crown Council is a prestigious organization consisting of the top leading dentists around the world. The alliance bases its rankings off of key qualities such as a commitment to excellence, continuing education, a focus on patient treatment, and giving back to the community. Patients who choose a Crown Council dentist are guaranteed personal and expert care from a community focused provider.
Shalimar Family Dentistry
was chosen based on their demonstration of the listed attributes, their strongest quality being their connection to communities within and outside the United States. The Tempe dental practice volunteers their time regularly and even invites their patients to join in alongside them.
"We're big supporters of community outreach and work diligently to give back to our local community, as well as communities abroad. It's an honor to be recognized for something so important, and we aim to continue volunteering our time as much as we can," says Dr. Chet Jenkins.
About Shalimar Family Dentistry
Shalimar Family Dentistry is the office of Drs. Chet Jenkins, Stevan Forney, and Jason Nelson. The Ohio State University graduates are available five days a week, including convenient evening hours, and seek to provide excellent and affordable dental care.
Located in Tempe, Arizona, the family-oriented office provides a variety of services ranging from general cleanings to reconstructive
implant dentistry
. Along with a focus on oral health, Shalimar Family Dentistry actively gives back to their Arizona community by donating to a number of charities. When they are not practicing in Tempe, the team takes their devotion and skillset abroad to Ethiopia to expand quality dental care and mentor self- sufficiency.
For more information about Shalimar Family Dentistry, visit their website at
http://www.shalimarfamilydentistry.com/
Email Shalimar Family Dentistry