Intrepid Wildlife Services Featured in WABC-TV Segment on Animal Control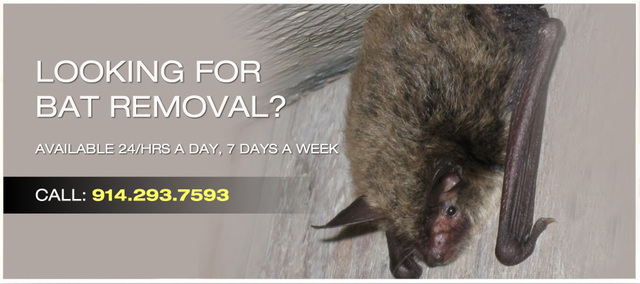 August 16, 2014 - Peekskill, NY – The animal control specialists at Intrepid Wildlife Services were recently featured in a news segment devoted to a recent spate of bat infestation reports in Westchester County, New York. The news segment, which aired on WABC-TV New York, included an on-camera appearance by company founder Ray Hartley, who has helped a number of local homeowners safely remove bats that had taken residence inside their homes. Once this is accomplished-the segment explains-Hartley then transports the creature to the county's Department of Health so it can be tested for rabies.
Hartley's appearance in this TV segment is part of an effort by local health authorities, including Intrepid Wildlife Services as well as the Westchester County Department of Health, to raise awareness of the danger posed by wild bats, which can easily enter through even very tiny openings commonly found in houses. Although 97 percent of bats test negative for rabies, the high lethality of the disease-it is almost always fatal-means that homeowners who may have encountered a bat in their homes should exercise extreme caution. Due to the very fine teeth and claws of bats, people who encounter these creatures may not even realize that they have been bitten-and potentially exposed to this deadly disease. The entire TV segment can be viewed at
http://7online.com/health/westchester-residents-told-to-trap-bats-in-homes—-find-out-how/258830/.
Westchester Country residents who experience problems with bats or other pests can turn to Intrepid Wildlife Services, headquartered in Peekskill. These animal control experts have years of experience with helping homeowners who need to have wild bats, raccoons, woodchucks, birds, moles, frogs, rabbits, foxes, beavers, skunks, snakes, or other animals removed from the property in a manner compliant with all relevant laws and regulations. The company also provides a host of supporting services, such as repairing homes to remove entry points for wild animals.
For additional information about Intrepid Wildlife Services, please visit the company's official website at
www.intrepidwildlifeservices.com
or call 914-293-7593.
About Intrepid Wildlife Services
Intrepid Wildlife Services was founded in 2006 by Ray Hartley, a licensed wildlife control operator since 1993. Based in Peekskill, New York, the company provides a wide range of animal control services throughout Westchester County, including wildlife surveys, sight assessments, animal proofing, and more.
Email Intrepid Wildlife Services