Dr. Joseph King Updates Website for King LASIK Centers in U.S. & Canada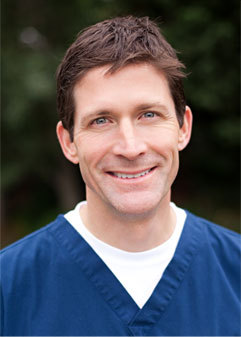 August 20, 2014 - Dr. Joseph King, Director of King LASIK in the United States and Canada, is pleased to announce the launch of the latest version of his website. The website, located at
http://www.KingLASIK.com
, provides expert information on laser vision correction, as well as details about Dr. King's nine LASIK locations, including in Portland, Seattle and Tri-Cities, WA.
As a respected laser eye surgeon, Dr. Joseph King is committed to providing the highest quality care to all of his patients. This includes educating his patients on all of their treatment options, as well as the benefits, risks and expected outcomes of each procedure. His website is a comprehensive guide to LASIK which he hopes will serve as a vital tool for individuals who are considering laser vision correction. Some of the topics covered on the site include the following:
Who is a LASIK candidate?
What is PRK?
What is bladeless LASIK?
Dr. King has also included information about himself and the LASIK surgeons and doctors who he works with at his practice locations. He is happy to share the education, training and experience of these doctors to showcase just how qualified the surgeons are, and how the practice has earned its reputation as a top LASIK center in the Pacific Northwest.
Patients who are interested in pursuing vision correction can visit the Locations section of the website to learn more about the location nearest to them, and even schedule a free consultation online. King LASIK has laser eye surgery centers in Portland, Seattle, Tri-Cities, Vancouver, Victoria, Edmonton, Fort McMurray, Surrey and Calgary to suit the needs of patients, no matter where they live.
Other helpful sections of the website include the Financing section, which details the cost of LASIK and the financing options and discounts available to King LASIK's patients, and the reviews section, where website visitors can read reviews from real King LASIK patients.
Dr. King and his team are confident that these additions to his website will help provide a great patient experience, both in and out of the practice, and will improve his online visibility, to help more patients find the very best laser eye surgeon in their area.
More about King LASIK
King LASIK is a leading provider of laser vision correction solutions to patients throughout the Pacific Northwest. It is led by renowned eye surgeon Dr. Joseph King, who has performed more than 80,000 laser eye surgery procedures. King LASIK is committed to offering the very latest and safest treatments, and the most professional, personalized care. This has helped them build a reputation as one of the best LASIK centers in the region. If you are considering LASIK surgery and would like to learn more about your treatment options, contact King LASIK today at 1-855-503-0281.