WordPress Security - The Newest Video Course from OSTraining.com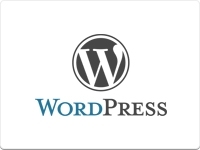 August 21, 2014 - The world is not as safe and secure as it used to be. If The Andy Griffith Show, for example, were revamped for today, Barney Fife would probably be fighting computer hackers.
Online security concerns us all. Worry, unfortunately, is never the right solution. You need to learn how to keep your business safe.
If you're running a WordPress website, you must learn how to secure your site.
OSTraining.com has a new video class on WordPress Security. This timely and comprehensive presentation by Topher, their exceptional WordPress teacher, goes beyond merely defining and describing problems. He will show you how to apply solutions that will make your sites more secure and less open to attacks from hacks, bots and user errors.
This week's new WordPress Security lessons begin with the basics: how to protect your administration area. Advanced and powerful tools, such as iThemes Security, are also explained.
OSTraining.com courses proceed step-by-step in an orderly fashion. Their
Training Philosophy
states: Our mission is to "explain websites so clearly that anyone can understand." If there's something you don't understand at first, just remember this: their "fanatical support team" answers every question asked by their students.
You will never waste your time or money with OSTraining.com training videos.
Take the new WordPress Security training before you get hacked by Aunt Bea. You have nothing to lose but your insecurity.
Click Here to Enroll in the OSTraining.com Online Course on WordPress Security
OSTraining.com transforms average people into website design ninjas. Joomla, WordPress & Drupal software become as familiar as your keyboard, mouse and touch-screen.
Upgrade your skills, anywhere/anytime, with easy-to-follow online tutorial videos. If you have questions, OSTraining's "fanatical support" will come to your rescue.
More than 20,000 students have wisely invested in their futures by learning from OSTraining. Someday, you will compete with them for job openings.
Get your career in gear! Sign up for the practical, career-changing lessons available right now from OSTraining.
Click Here for OSTraining Online Instructional Videos