King LASIK Releases New Website for LASIK & Cataracts Patients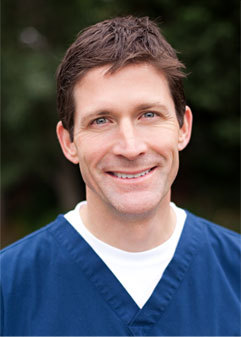 August 21, 2014 - Dr. Joseph King and the entire team at King LASIK is pleased to announce the launch of their latest website,
http://www.KingVision.com.
The website is a one-stop resource for patients seeking information about laser vision correction and cataract surgery. Dr. Joseph King is proud to have launched this site as a way to showcase the range of procedures available at his state-of-the-art eye care centers throughout the Pacific Northwest.
KingVision.com is filled with valuable information for men and women who are considering a vision enhancement procedure. Website visitors can learn about the benefits, risks, recovery time and candidacy for each procedure. They can also get expert advice on how to go about selecting an eye surgeon, and other helpful tips to make their surgical experience as safe, comfortable and rewarding as possible.
Dr. King is also proud to use KingVision.com to showcase his highly experienced team of surgeons. The website features biographical information on each doctor, including their education, training and experience. This helps take the mystery out of the LASIK process and allows patients the opportunity to get to know their surgeon, and establish a trusting relationship.
One of the more popular sections of the new website is the testimonials section, where former King LASIK patients discuss their experience at the practice and how their life has changed following LASIK and cataract surgery. Dr. King and his team understand that there is no better testament to their work than the honest words of former patients, and they are pleased to share this information with their prospective patients.
For those who are concerned about the price of LASIK, KingVision.com details the many financing options available at King LASIK. The site reviews Flex Spending options, 0% financing and CareCredit opportunities. As a LASIK patient himself, Dr. King is committed to helping all patients get the care they need, without finances standing in the way.
Lastly, KingVision.com provides information on each of the eight King LASIK locations throughout the United States and Canada, including in Seattle, Vancouver, Edmonton, Victoria, Surrey and Fort McMurray. No matter where you live, King LASIK is never too far away.
More about King LASIK
King LASIK is a renowned eye surgery center offering LASIK, PRK and cataract surgery to patients throughout the Pacific Northwest. King LASIK has eight modern practice locations in the United States and Canada and is widely recognized as one of the best laser eye surgery centers. Director Dr. Joseph King and his team of experienced eye surgeons are committed to helping patients achieve their best vision and live life free from the constraints of corrective eyewear. If you are interested in learning more about King LASIK, contact them today at 1-877-551-2020.