Dr. Bruce Landon Launches Updated Website for Tampa Plastic Surgery Patients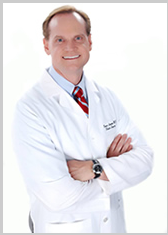 August 21, 2014 - Tampa cosmetic surgeon Dr. Bruce Landon has just announced the launch of his newly updated website designed specifically for patients in Tampa and Trinity, Florida. The demand for quality cosmetic surgery is on the rise, which is why Dr. Landon has made the effort to provide additional information on his site regarding various cosmetic procedures. The update is part of an online marketing campaign that is aimed to attract the attention of potential patients and educate them on the various procedures that exist today.
A rejuvenated appearance can do wonders for a person's confidence and self-esteem. Dr. Landon is here to help patients who are struggling with the appearance of facial, breast or body features. At Landon Plastic Surgery, potential patients can find wonderful information to help them make a better decision on undergoing plastic surgery in Tampa. The site offers an in-depth image and video gallery where guests can see before and after photos of procedures performed by Dr. Landon. The site also features a testimonials area where patients have provided wonderful reviews and commentary about their surgical experience at Landon Plastic Surgery.
Dr. Landon's three main areas of focus are on the face, breasts and body. One can gain a much more youthful looking facial appearance through procedures such as facelift, brow lift or eyelid surgery. For those looking to achieve a shapelier bust, or reduce back and shoulder pain, Dr. Landon offers breast augmentation and breast reduction surgery, respectively. If you have pockets of fat on your body that just don't seem to go away through diet and exercise, then talk to Dr. Landon about liposuction or
mommy makeover
for post-pregnancy.
Landon Plastic Surgery has two convenient locations in Tampa and Trinity, Florida. The practice is run by Dr. Bruce Landon and his experienced staff of professionals. If you still have questions after reviewing their new site, contact Landon Plastic Surgery today to schedule a consultation.
About Dr. Landon
Bruce Landon, M.D., F.A.C.S.
has been practicing plastic and reconstructive surgery in the Tampa and Trinity area for over 18 years. He received his medical degree at UCLA and completed six years of general surgery training and two years of specialty training in plastic and reconstructive surgery at the University of California, San Diego. He is a member of various prestigious organizations, including the American Society of Plastic Surgeons, and is a Fellow of the American College of Surgeons. If you would like to schedule a consultation with Dr. Landon please visit
www.landonplasticsurgery.com
or call 813-404-3380 (Tampa), or 727-376-39999 (Trinity).
Landon Plastic Surgery
403 South Habana
Tampa, FL 33609
(813) 404-3380
Landon Plastic Surgery
1813 Wellness Lane
Trinity, FL 34655
(727) 376-3999
Email Landon Plastic Surgery