World of Beer Taps Cary, NC for New Tavern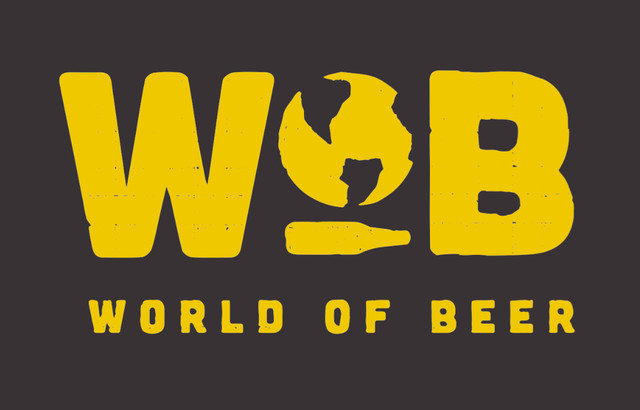 August 22, 2014 - Cary, N.C. – Featuring the best local craft beers and widest selection of brews from around the globe, World of Beer Franchising, Inc. (WOB) opens its 61st tavern on Tuesday, Sept. 2 at the Arboretum at Weston, 2036 Renaissance Park Place. This is the second tavern in the Triangle and the third in North Carolina.
The Grand Opening will include live music, amazing raffle prizes, a ribbon cutting, free valet parking, beer sampling and more. Also 10 percent of all sales during the Grand Opening will benefit SAFEchild (
http://www.safechildnc.org/
). SAFEchild is the only child abuse prevention agency in Wake County working directly with families. SAFEchild offers parent education and support services to families to prevent abuse and neglect, and changes the long-term effects of abuse if it has occurred.
The 3,500-square-foot tavern boasts the world's most extensive collection of craft beers bottled and on tap – more than 500 bottles and 55 rotating taps – inviting guests into a journey to discover the best in local and international beers. WOB-Cary is a proud partner with many local North Carolina breweries, including Deep River Brewing (Clayton), Raleigh Brewing, Double Barley Brewing (Smithfield), Big Boss Brewing Co. (Raleigh) and Fortnight Brewing Co. (Cary).
Celebrating the popularity of craft beer and its culture, WOB rotates taps daily so guests will discover something new and unique on every visit. Signature craft spirit cocktails, ciders and wine along with non-alcoholic beverages are also available. WOB pairs its craft brews with the franchise's signature "Tavern Fare" menu featuring a variety of comfort foods and traditional bar offerings with a contemporary spin, such as Giant Bavarian Pretzels and Crispy Chicken & Belgian Waffles.
"We're thrilled to be bringing the one-of-a-kind World of Beer experience to Cary and neighboring communities," said General Manager and Cary resident Tim Paine. "Whether you're a passionate beer lover or simply looking for a friendly place to gather for great casual food and a drink we hope to see you here."
Brewing Variety One Beer at a Time
Not sure what type of craft beer might taste best or a little daunted about what beer style to try? Specially trained staff has completed an extensive, two-week beer school and is on-hand to guide guests through the WOB experience centered around a global menu of beverages, live music and televised sports.
A Loyalty Club helps guests discover new beer styles, flavors and brands while rewarding them with points to earn gift cards, t-shirts, complimentary parties and other tavern perks. Putting the WOB culture in guests' hands, the loyalty program is easily accessed and available through the WOB app, available on iPhone and Android smartphones.
"We are so pleased to open our third location in North Carolina," said World of Beer CEO Paul Avery. "We look forward to providing local guests with the opportunity to kick back with their favorite craft beer or other beverage, sample our 'Tavern Fare' and maybe experience something new that they can't find anywhere else."
Since opening its first tavern in Tampa, Florida in 2007, WOB has grown to 61 locations in 19 states. What began as a neighborhood tavern to sample great craft beers and swap beer-talk for co-founders Scott Zepp and Matt LaFon is becoming a unique cultural phenomenon celebrating the world of craft beers, great food and camaraderie.
World of Beer in Cary will be open seven days a week starting with lunch. For more information call 919-234-0088 or visit
www.facebook.com/WOBCary
.
About World of Beer Franchising:
World of Beer (WOB) is an uncommon establishment where the experience is as essential as the product. Centered on a diverse selection of local and global craft beers, delicious "tavern fare" and live music, WOB offers the best craft variety on the planet to the beer aficionado and casual beer fan alike. Taverns are currently open in 19 states including AL, AZ, CO, CT, FL, GA, IL, MD, MI, NC, NJ, NY, OH, SC, TN, TX, VA, WA, and WI and will be opening soon in IN, KY, LA, MA, MN, OK, and PA. Visit
www.wobusa.com
.
Email The Department of Marketing