Toronto Eye Clinic Updates Website for Patients Seeking Laser Vision Correction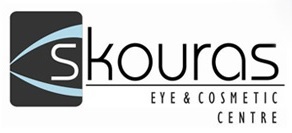 August 22, 2014 - Dr. Skouras of the Skouras Eye and Cosmetic Centre has just announced the launch of his newly updated website. The recent updates have been put in place to make Toronto patients more aware of the amazing treatments that the clinic offers for vision correction. Dr. Skouras hopes to capture the attention of the thousands people suffering from eye diseases, and provide them with solutions to help them see clearer.
The site offers a variety of information regarding laser eye surgery and treatments in vision correction. When investing in your health, especially your vision, you should never settle for average care. Skouras Eye Centre uses some of the most advanced technology for a variety of their procedures, including iLasik, advanced glaucoma imaging, PRK and selective laser trabeculoplasty. Dr. Skouras specializes in various procedures, including
laser vision correction
, Kamra Inlay, corneal cross linking and a variety of cosmetic services.
For a more youthful looking appearance, Skouras Eye Centre offers a handful of cosmetic treatments, including Juvederm, Botox, Latisse and Thermage. Now you can look younger by throwing away those glasses thanks to lasik. You can also pair it with an injectable treatment to remove those lines and wrinkles from your face.
Skouras Eye and Cosmetic Centre is located in Toronto on the corner of Yonge and Eglinton and is run by a courteous and knowledgeable staff. If you would like to learn more about the advanced procedures offered at Skouras Eye and Cosmetic Centre, feel free to contact the practice today to schedule a consultation.
About Dr. Skouras
Dr. Skouras has been in practice since 1996, practicing in the fields of ophthalmology and laser vision correction. He graduated with honors from the University of Toronto, where he completed his residency in ophthalmology. Dr. Skouras belongs to a number of highly respected organizations including the Canadian Society of Cataract and Refractive Surgery, American Society of Cataract and Refractive Surgery and the American Academy of Ophthalmology. Dr. Skouras' passion and dedication to his patients has made him a highly sought after eye surgeon in Toronto. If you would like to schedule a consultation with Dr. Skouras he can be reached at (416) 590-0445 or by visiting
www.skouraseye.com
.
Skouras Eye Centre
20 Eglinton Ave W
Toronto, ON M4R 1K8
Email Skouras Eye & Cosmetic Centre