Dr. Traci Temmen Updates Website for Tampa Plastic Surgery Patients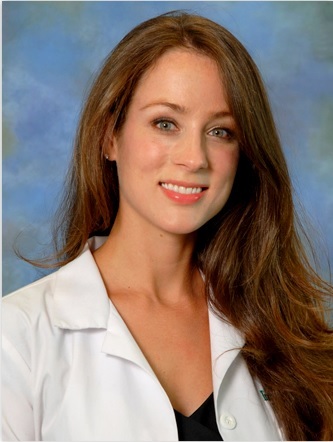 August 22, 2014 - Board certified plastic surgeon Dr. Traci Temmen has just announced the release of her newly updated website. The updates are part of a comprehensive marketing strategy that has been put in place to make potential patients in the Tampa area more aware of the practice as well as the wonderful treatments offered there. Dr. Temmen feels that every man or woman deserves to feel confident, which is why she is excited to share all of the advancements in cosmetic surgery that she offers at her practice.
Dr. Temmen is proud to offer her patients numerous cosmetic procedures, from liposuction and tummy tuck to breast augmentation, facelift and more. For individuals who are unsure about what kind of procedure may be best for them, Dr. Temmen's site offers in-depth information on each procedure performed at her Tampa practice. Dr. Temmen is always up to date with the latest technology in plastic surgery and offers her patients the newest techniques and innovations.
Her updated site offers additional resources for patients to utilize as well. Visitors to her site can get a better understanding of the outcome of their surgery of choice by visiting the
before and after gallery
. Here they can view images of actual patients of Dr. Temmen. The site also features
testimonials from Dr. Temmen's patients
. Guests can also check out the blog and FAQ sections of her website, which address trending topics and questions on various cosmetic procedures.
The plastic surgery practice is located in Tampa, FL. Guests are encouraged to contact the practice to schedule a consultation or fill out the online contact form with any questions or concerns they may have for Dr. Temmen.
About Dr. Traci Temmen
Traci Temmen, M.D., is a board certified female plastic surgeon in Tampa specializing in procedures of the face, body and breasts. She was awarded a full-tuition scholarship for medical school at the University of Pennsylvania School of Medicine. She completed six years of specialized plastic surgery residency training at the University of South Florida and is an associate member of the American College of Surgeons. Dr. Temmen is a highly sought after surgeon in Tampa and is known for her charm and the compassion she shows towards her patients. If you would like to schedule a consultation with Dr. Temmen simply call (813) 877-3739 or visit
www.tracitemmenmd.com
today.
Plastic Surgery Center of Tampa
307 South MacDill Avenue
Tampa, FL 33609
(813) 877-3739