Studio Booth Outlines 7 Key Steps to Take Before Relaxing Your Hair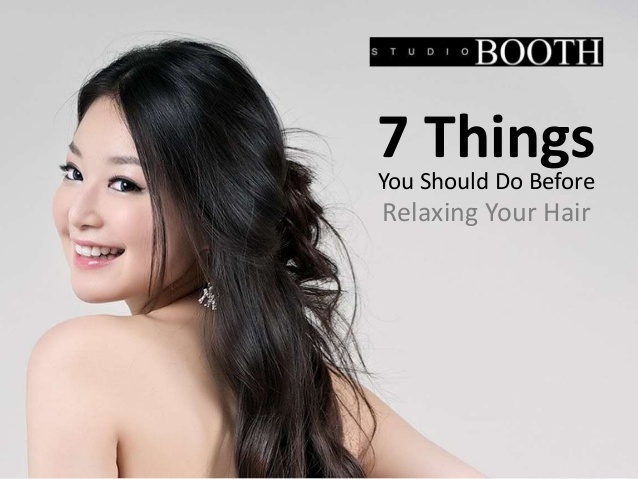 August 23, 2014 - Studio Booth, one of the best hair salons in Pittsburgh, has recently published an informative slide show on what you should do before undergoing any chemical relaxer treatment for your hair. Many people experience hair shedding, breakage or even damage after they relax their hair. The salon hopes to eliminate the causes of such with their seven helpful tips.
The professionally trained and certified hair stylists of the Shadyside salon recognize that your hair is often your best accessory. Whether you have recently started relaxing your hair or have been relaxing your hair for years, these tips can help prevent costly damage to your hair after receiving your treatment.
After you set an appointment for your hair relaxing treatment, it is important to take a week and treat your hair to prevent any damage that may be caused by the treatment. The first thing you should do after setting your appointment is to check the porosity of your hair. If your hair absorbs moisture too quickly, chemical damage may occur with more frequency. Do not relax your hair while it is porous; instead treat with a conditioner that has both moisture and protein.
In addition to keeping your hair from going porous, it is important to avoid agitating your scalp or sweating excessively. You want your hair to retain as much of its natural oils and lubricant as possible for the process to work successfully. Keep your hair free from tangles by staying clear of curly hairstyles, instead favoring loose styles to avoid rubbing against your hair.
Finally, avoiding alcohols, gels and other products can help to reduce clumping of the hair which will make your hair relaxing treatment more difficult. Instead, clarify your hair using an apple cider vinegar rinse to effectively clean your hair before treatment.
If you are receiving a hair relaxing treatment in the near future, visit
http://www.studio-booth.com/before-relaxing-your-hair
and learn all of Studio Booth's helpful steps towards preventing hair damage.
For additional information, discuss your hair treatment options with one of the professional hair stylists of Studio Booth. As Pittsburgh's best luxury salon and spa, Studio Booth features top talented stylists who aim to provide each and every client with impeccable service based on quality, precision and a passion for hair and beauty. Learn more about the luxury spa treatments and hair styling available at Studio Booth by visiting
www.studio-booth.com
.