Dr. Kent Sasse Updates Website for Reno Bariatric Patients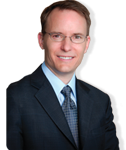 August 22, 2014 - Sasse Surgical Associates, a bariatric surgical clinic in Reno, Nevada, has just announced the launch of their newly updated website. The clinic is run by Dr. Kent Sasse, who is very excited about the recent changes to his website. The site offers comprehensive information about surgical and non-surgical weight loss for patients struggling with obesity. The recent updates are part of an online marketing strategy that is focused on making local patients more aware of the clinic and the life-changing procedures they have to offer.
There are many different types of weight loss surgery procedures; Dr. Sasse has made the effort to provide comprehensive information on each of these treatments on his site in hopes of better educating patients. Dr. Sasse specializes in various types of bariatric surgery, including bariatric surgery, colorectal surgery, gallbladder and hernia repair surgery. Colorectal surgery is specifically for patients suffering from rectal-related difficulties such as colon cancer, diverticulitis and hemorrhoids. For advanced laparoscopic weight loss procedures consider the
LAP BAND
, gastric sleeve or gastric bypass procedure.
The site features a variety of resources to help patients decide on a procedure that's right for them. Guests can visit the
before and after bariatric surgery gallery
to view the results of actual patients who underwent bariatric surgery at Sasse Surgical Associates. Dr. Sasse also offers visitors a video testimonial area where they can listen to reviews from patients of Dr. Sasse. For further education, potential patients can check out Dr. Sasse's events calendar and sign up for free seminars on bariatric surgery offered by Sasse Surgical Associates.
Dr. Sasse offers weight loss surgery to patients in Carson City and northern Nevada at his clinic located in Reno. His clinic is comprised of a team of educated physicians, medical assistants and consultants who are all eager to help you change your life. Speak with one of their courteous staff members today to schedule a consultation.
About Dr. Sasse
Dr. Sasse is a board certified surgeon with years of experience in the bariatric surgery realm. He earned two master's degrees from the University of California, Berkeley, completed residency training in surgery at the University of California, San Francisco, and attended medical school at UCSF. Dr. Sasse was the first surgeon to perform the laparoscopic colon resection and laparoscopic gastric bypass procedure in northern Nevada and he serves as the director of the Obesity Prevention Foundation. He is a compassionate surgeon who is constantly referred to friends and family members by his patients. If you would like to schedule a consultation with Dr. Sasse, please visit
sassesurgical.com
or call (775) 829-7999 today.
Sasse Surgical Associates
75 Pringle Way
8th Floor | Suite 804
Reno, NV 89502
775.829.7999
Email Sasse Surgical Associates