Attorney Russell Matson to Represent Transformers Fan Accused of Impersonating a Police Officer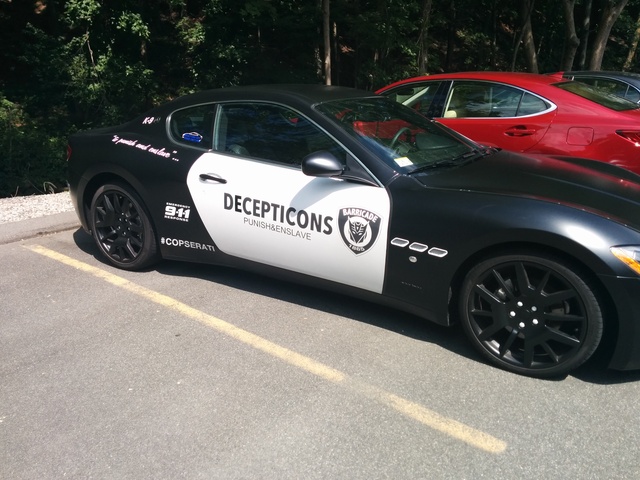 Attorney Russell Matson, a criminal defense lawyer in Braintree, MA, will be appearing in Quincy District Court to defend a client in an unusual case of alleged impersonation of a police officer.
In this case, at no time did the accused ever dress as a police officer, suggest to another person he was a police officer, or even imply that he was a police officer by attempting to order anyone to comply with a police request.
The only evidence that brought about this charge was that this man decorated his car to look similar to a police car. But if you look more closely, this case is far more than meets the eye.
In fact, the car is decorated to mimic a character from the movie Transformers - Barricade, a "decepticion" robot that appears as a police car when in vehicle form.
"I believe this to be a wildly misguided, and and frankly silly attempt at a criminal charge", attorney Matson said. "We will establish that my client at no point committed any act that matches the criminal statute in Massachusetts for impersonation of a police officer".
Although Mr. Matson is representing a Decepticon in this case, he wanted to emphasize that he does not endorse their brutal philosophy, or their attempts to punish and enslave.
"I strongly believe my client deserves a vigorous defense, and is innocent of these charges", Matson said. But he added, "I would gladly represent and defend any Autobot accused of a criminal charge. We are united under the same principle that we are all entitled to legal representation, and the basic presumption that we are innocent until proven guilty. "
The case goes before a Clerk Magistrate in the Quincy District Court on September 4th.
More details on the case can be found
in a post
at Attorney Matson's website.
Email Law Offices of Russell Matson, PC