Amir Najam to Launch Global SAP Consultancy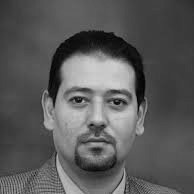 September 2, 2014 - Amir Najam, a highly regarded SAP consultant, recently started a global SAP consultancy based in Seattle, Washington, specializing in QA testing and process analysis, SAP Global Security Administration, SOX Compliance, and SAP Project Management.
Amir Najam Consulting
is partnering with top companies globally to help them scale their organizations to meet their current and long term technology goals.
SAP is a global leader in enterprise applications in terms of software and software-related service revenue. Based on market capitalization, SAP is the world's third largest independent software manufacturer with 253,500 customers in 188 countries.
Amir Najam
studied technology at the Pakistan Institute of Engineering and Applied Sciences, prior to emigrating to the United States, where he enhanced his technical training with coursework in SAP Sales and Distribution End User Training, as well as earning a Bachelor's degree in Business Administration.
Amir Najam
also serves as an SAP Analyst for Recreational Equipment, Inc., the major sporting goods and outdoor recreation gear cooperative headquartered in Kent, Washington. While studying for his undergraduate degree, Amir Najam accepted a position with Huntsman Petrochemicals, where he provided SAP production support for Tiers 1 and 2 to supply chain groups and customer support functions, managed stock points to assure accurate and timely shipments for customer satisfaction, and served as his department's main point of contact with system users during end-of-month processing.
Amir Najam
was responsible for troubleshooting all issues relating to SAP software. In 2004, he earned a promotion to Security Application Administrator, where he acted as the central point of contact for the regional customer competence center. One of his key responsibilities was to interpret the expressed needs of various components of the Huntsman organization and produce custom reports to address those needs.
"Our consultancy is in a unique position to coordinate SAP solutions, services, application support, infrastructure, and best practices for enterprise clients globally, we are looking forward to a year of growth and success," says
Amir Najam
.
Email Amir Najam Consulting