Napa Accounting Firm Launches Business Accounting Services and an Educational Website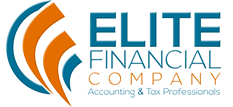 September 9, 2014 - Napa, CA
- Elite Financial Company, Inc. announces the launch of their client-focused website and a suite of personalized business accounting services.
Professional accountant and operator of Elite Financial Company, Inc., Cristal Villasenor, offers business and individual clients in Napa, Sonoma, and greater Solano County a range of accounting services, as well as a new website, created to guide users though common financial concerns. Cristal's website includes information on
business bookkeeping
, small business accounting, as well as details about accounting service packages that can be tailored to fit clients' unique needs.
Cristal states, "As a smaller firm that takes the time to get to know our clients and educate them about accounting and bookkeeping strategies, we thought it was important to make our website as friendly as our services. We understand that the web is usually the first place people go for information, so we wanted to offer our new and existing clients a resource where they can go to learn about our services and get guidance on bookkeeping and taxes."
Cristal offers clients and internet users a financial calculator and tax forms and publications to help them make better-informed decisions about how their business handles bookkeeping and accounting tasks, as well as their tax approach. Current and prospective clients now have access to business strategy guides, tax strategies for business owners and individuals, and other informative content when they visit the website. Some of the services offered by Elite Financial Company, Inc. include:
Business Bookkeeping
Tax Preparation
QuickBooks Setup and Training
"We're active in helping our clients succeed financially; our website is an extension of our commitment to their betterment, which is why we've made it a tool they can use to plan and organize their finances, as well as communicate and share documents with our office. We're excited to continue and reach out to our clients with a hands-on, interactive approach to their accounting needs." Cristal adds.
About Elite Financial Company, Inc.
Cristal is a graduate of Sonoma State University with a Bachelor's of Science in Accounting. For the past 6 years, she has been assisting clients with accounting needs under Complete Business Services & Mark Diekroetger. In 2013 she decided to expand her career by owning her own business and focusing on what she loves the most, numbers and helping clients. Elite Financial Company, Inc. was created to serve businesses and individuals in Napa, Sonoma, and greater Solano County with comprehensive bookkeeping, accounting, and tax services.
For more information on bookkeeping and accounting services and how an experienced accountant can help you, visit the Elite Financial Company, Inc. website at elitefinancialco.com.
Email Elite Financial Company, Inc.