Mister Sewer Releases Video Demonstrating the Signs of a Clogged Sewer Line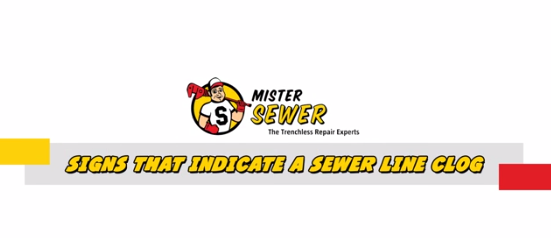 September 4, 2014 - With nearly every homeowner coming across the obstacle of a clogged drain at some point in their lives, the Pittsburgh plumber experts at Mister Sewer have released a video helping their customers properly identify the common signs of a clogged drain or sewer line. When sewer line clogs are ignored, damage can quickly build up and prove costly to any home.
Mister Sewer instructs their customers to keep an eye open for red flags within the home to help combat possible clogged drains or sewer lines. Some of the most common signs are water backup, pooling, slow draining and a smell of raw sewage. If you live in an older home, tree roots may be one of the primary causes of your clogged sewer lines. If you start experiencing drain issues, it is important to contact a professional plumbing service immediately. Many professional sewer repair companies will be able to use a sewer inspection camera to help you correctly determine the cause of your clog.
Another potential hazard to your drains is the potential of improper items being flushed down the toilet when instead they should be discarded in the trash or elsewhere. To avoid clogging, be sure to never flush diapers, sanitary napkins, large wipes cigarette butts or other disposable materials. As a rule of thumb, avoid products that are advertised as "flushable" based on principle and play it safe by flushing only waste and toilet paper.
To best avoid future costs and damages, it is best to contact a professional drain repair service if you notice any signs of drain failure in your household. Leaving your drain and sewer line clogged for too long may lead to backup, which could potentially end in messy and costly damages to your home. Familiarize yourself with the top warning signs of potential clogging and what steps to take by watching Mister Sewer's video at
http://mistersewer.com/informational-videos/repairing-sewer-line-clog/
.
For over 25 years, Mister Sewer has provided exceptional sewer line repair and plumbing services to the Pittsburgh area. With state-of-the-art technology, Mister Sewer can quickly determine the root of your problem and have your drains working as good as new in no time at all. If you notice any drain issues within your home, don't hesitate and call Mister Sewer at 412.835.2135.