Mister Sewer Helps Customers Understand Sewer Line Repair Costs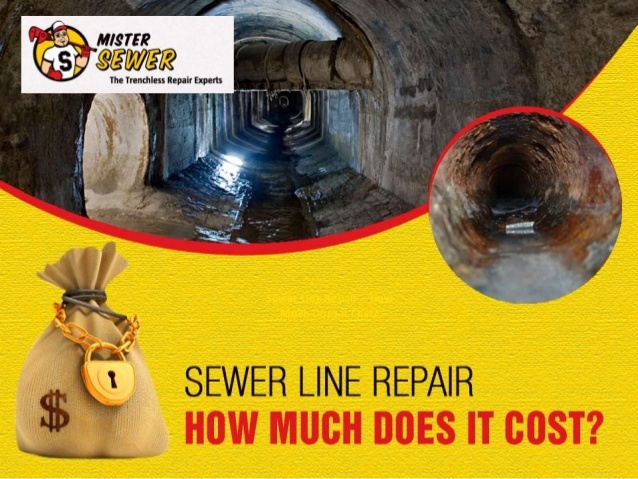 September 4, 2014 - Getting your home's sewer lines repaired is often a costly task for many Americans. Costs can quickly add up as the problem goes undetected or unresolved. With the average sewer repair costing nearly $3,000, Mister Sewer hopes to help their customers cut down costs with their latest slide show, outlining the costs of sewer line repair.
There are several different causes to sewer line damage including aging systems, combined pipelines, tree roots or blocked municipal lines. A sewer repair company with a sewer inspection camera can quickly determine the cause of your clog without digging, saving you time and money in your sewer repair.
When it comes to saving money with sewer repair, your best bet is to keep an eye out for early indicators and the warning signs of potential sewer line issues. Acting at the first sign of any sewer issues can help prevent further damage to both your sewer line and your home, helping you cut down cost.
If you do experience any sewer backup, call a sewer repair company immediately. Before you begin any digging or repair on your own, it is essential that you get your sewer professionally inspected so that they may properly diagnose your sewer problems.
After setting up your appointment for sewer repair services, you should clean your home of any messes that the problems may have caused. Mop all the floors in your house using a disinfectant to prevent the spread of any bacteria or disease. Additionally, steam clean any carpets or drapes that may come in contact with any water.
For more ways to cut cost with your sewer repair, check out Mister Sewer's full slideshow at
http://mistersewer.com/uncategorized/much-sewer-line-repair-cost/.
For over 25 years, Mister Sewer has been providing Pittsburgh with professional and high quality sewer repair. If you notice any of the early warning signs of sewer issues, call Mister Sewer today at 412.835.2135.