PanelShop.com Defines the Benefits of a Single-Source Solution Provider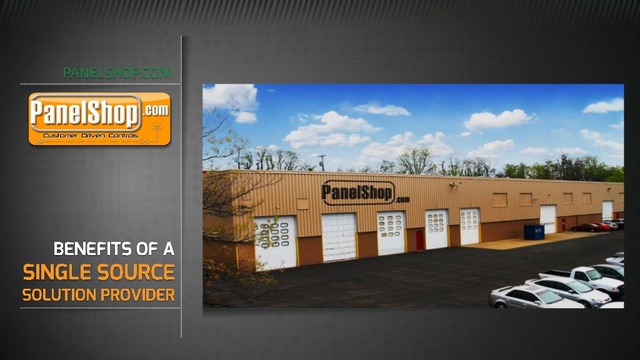 September 5, 2014 - For companies looking to streamline business and even potentially improve productivity, a single-source solution provider may provide a variety of benefits beyond a single purchase order. PanelShop.com has taken it upon themselves to outline some of the extra benefits a client can expect when utilizing a single-source solution provider with their newly published slide show.
One of the most valuable benefits that a single-source solution provider can provide to a company is a high level of quality control over the products sold. By avoiding sourcing products through a variety of stores and outlets, a customer can be certain that the products they receive are made and held to a consistent level of quality and performance.
Many single-source solution providers include a highly experienced team of in-house professionals bringing a wide array of expertise to the table. These experts are made available to the client, to assist them in any problems or service issues they may experience along the way and help ensure complete customer satisfaction with their purchase. From resources, expertise and practical uses, an in-house team of experts are able to provide customers with an extensive variety of assistance no matter what their application needs may be.
Another bonus of working with a single-source provider for your product needs is that they typically will be able to have access to a number of different resources and an increased amount of buying power. Working with a company that has a strong overall buying power can help customers better locate hard-to-find parts and often for a better price. Additionally, some single-source providers will even carry common parts and products in stock, helping you cut down the time on your order and saving you money in the long run.
Discover more benefits of a single-source provider, and learn more about PanelShop.com's offerings for custom control panels by viewing the full slide show at
http://info.panelshop.com/blog/benefits-of-a-single-source-solution-provider-for-electrical-control-panels
.
With their online product configurator, the customers at PanelShop.com are able to create a custom product specifically designed and manufactured to meet their application needs. Additionally, a customer can save time and money while getting a custom quote by simply uploading prints or drawings on the site. Discover all the reasons why a custom control panel is right for you by visiting
www.PanelShop.com
today.