MV Transportation CEO to Retire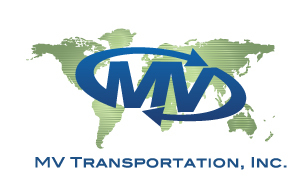 DALLAS (September 6, 2014)
– Today, MV Transportation, Inc., announced Chief Executive Officer ("CEO") R. Carter Pate will retire soon to spend more time with his family. Pate will continue to work with MV as a strategic advisor to the Board of Directors with a primary focus on international business expansion. MV Founder and Chairman of the Board, Alex Lodde, will serve as interim CEO.
During his tenure as CEO, MV grew from $725 million in revenue in 2010 to over $1 billion in revenue in 2013, and expanded its operational footprint in the Middle East, as well as in the areas of school bus operations, international transportation logistics, and on-demand black car service.
Regarding Pate's retirement announcement, Alex Lodde said, "I am personally grateful for Carter's leadership over the last three years. He has been instrumental in the company's growth, particularly on the international and new business lines fronts. We are fortunate he will continue to support MV in a strategic advisor capacity."
In response, Pate said, "I have enjoyed my time at MV, and firmly believe the company is well positioned to continue its growth trajectory and the leadership role it has attained in the public transportation sector. I look forward to continuing my advisory relationship with MV as the company looks to pursue new business opportunities in international markets."
About MV Transportation, Inc.
Based in Dallas, MV Transportation, Inc. is the largest private provider of paratransit services and the largest privately-owned passenger transportation contracting firm based in the United States. The company employs more than 16,000 dedicated transit professionals and operates more than 200 paratransit, fixed-route, shuttle and Medicaid contracts around the world.
Email MV Transportation, Inc.