My Dental Care Welcomes Dr. Breann Mundy to their Staff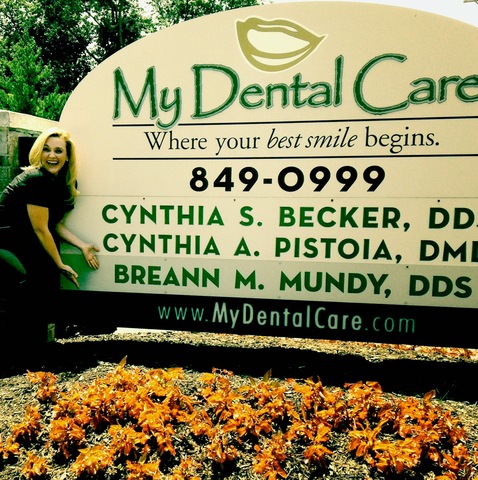 September 8, 2014 - Fishers, IN - My Dental Care is excited to announce that Dr. Breann Mundy has recently joined Cynthia S. Becker, DDS, MAGD and Cynthia A. Pistoia, DMD in caring for the oral health of the Fishers' community.
"We are thrilled that Breann has decided to settle her practice at My Dental Care," Dr. Becker said. "The Fishers community and My Dental Care are privileged to have Dr. Mundy join us."
A native of Indiana, Dr. Mundy has been practicing general dentistry for eight years. Her patients love her caring nature and how comfortable she makes them feel. Dr. Mundy is an asset to the area as an experienced and energetic dentist accepting new patients/families into her practice at My Dental Care. Fisher's families now have the benefit to build a strong long-lasting relationship with a dentist who will care for them as their family grows over the years.
Dr. Mundy's practice is based on personal and patient education, listening to patient's concerns, and caring for their oral health needs as a gateway to help maintain overall physical health. She has an in-depth understanding of dental changes and potential concerns in oral health as patient's teeth and gums change over time.
"I want to educate my patients
about dental treatments
and how to maintain good oral health as it pertains to both functionality and aesthetics," Breann said.
In the past, Breann has lent her dental services to veterans' organizations as well as animal rescue programs. She looks forward to taking an active role in My Dental Care's Donated Dental Services program, which helps families acquire dental care through income-based donations.
Dr. Mundy added, "I am honored to join a team of incredibly talented dentists. It is only one of the many reasons I chose to make My Dental Care my home."
About My Dental Care
The
dedicated professionals at My Dental Care
pride themselves on offering a high level of personal attention, care, and comfort to every patient. With a nature preserve located right outside the office walls, My Dental Care incorporates the view into one of many relaxation techniques used to make patient visits more comfortable. My Dental Care has a long history of offering friendly, caring and exceptional family and cosmetic dentistry services to the Fishers, IN community.
Contact Information
Thomas Becker
My Dental Care
Contact Us