Midge Duncan Named to Board of Examiners for 2014 Malcolm Baldrige National Quality Award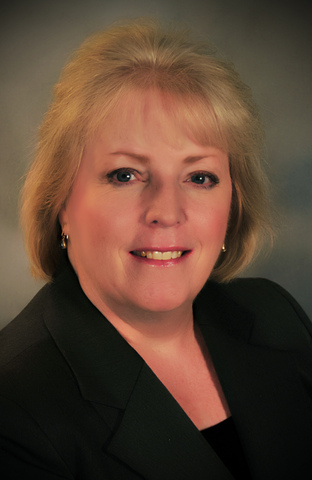 Baldrige Performance Excellence Program
GAITHERSBURG, Md. September 9, 2014 - The Commerce Department's National Institute of Standards and Technology (NIST) has named Midge Duncan, Senior Consultant at Anthony Andrew Retained Search in Dallas, Texas, to the Board of Examiners for the 2014 Malcolm Baldrige National Quality Award. The Baldrige Award is the nation's highest honor for organizational innovation and performance excellence.
Appointed by the NIST Director, examiners are responsible for reviewing and evaluating applications submitted for the Baldrige Award, as well as other assessment-related tasks. The examiner board is composed of more than 400 leading experts competitively selected from industry, professional, trade, education, health care and nonprofit (including government) organizations from across the United States.
Those selected meet the highest standards of qualification and peer recognition, demonstrating competencies related to customer focus, communication, ethics, action orientation, team building and analytical skills. All members of the board must take part in a nationally ranked leadership development course based on the Baldrige Criteria for Performance Excellence and the scoring/evaluation processes for the Baldrige Award.
As a Senior Consultant with Anthony Andrew Retained Search, Midge enjoys fulfilling client searches with top talent and developing new clients. She has a passion for executive search and a reputation for high quality service across the search process continuum. Her uncompromising dedication to quality drives her dedication to delivering the right two-way match for clients and candidates.
Prior to moving into executive search, Midge was Director, Performance Excellence at EF Johnson Technologies, where she was invaluable in leading the company's journey through the Baldrige process. Midge's earlier experience includes leadership roles in early-stage companies and also in top-tier wireless communication companies now all part of AT&T Mobility where she worked in quality and process management, enterprise change management, finance, operations, technology and sales. Midge holds a BBA with a double major in administrative and production operations management from the University of North Texas.
Named after Malcolm Baldrige, the 26th Secretary of Commerce, the Baldrige Award was established by Congress in 1987. Awards may be given annually to organizations in each of six categories: manufacturing, service, small business, education, health care and nonprofit. The Award promotes innovation and excellence in organizational performance, recognizes the achievements and results of U.S. organizations, and publicizes successful performance strategies. Since 1988, 95 organizations have received Baldrige Awards, including the 2013 winners: Pewaukee School District, Pewaukee, Wisc. (education) and Sutter Davis Hospital, Davis, Calif. (health care).
NIST manages the Baldrige Award in close conjunction with the private sector.
For information on the Baldrige Performance Excellence Program and the Baldrige Award application process, call (301) 975-2036, send an e-mail to
baldrige@nist.gov
, or visit
www.nist.gov/baldrige/
.
Contact: Michael E. Newman (NIST) (301) 975-3025
michael.newman@nist.gov
Tony Cinello Anthony Andrew Retained Search (214) 377-1763
tony@anthonyandrew.com