City Place Dental Offers Advanced Dental Treatments for Missing Teeth and Gum Disease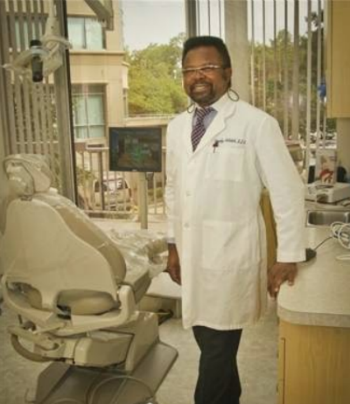 September 16, 2014 - Silver Spring, MD - City Place Dental provides a variety of advanced treatments to improve the oral health of patients in their community. Kingsley U. Achikeh, DDS has added guided dental implant surgery and laser periodontal disease treatment to City Place Dental's oral health offerings.
Gum disease is one of the most common oral health problems that dental patients experience. Left unchecked, this disease can contribute to gum recession, loose teeth, and eventually missing teeth. As a way to better care for the oral health of patients in Silver Spring and surrounding areas, Dr. Achikeh offers comfortable and convenient
treatments for gum disease
, as well as modern solutions for tooth loss.
"Gum disease is the leading cause of tooth loss for adults, but it is preventable and treatable, if caught early. In our attempts to improve the oral health of patients in our community, we have made treating gum disease and tooth loss more comfortable by providing advanced care for teeth and gums," Dr. Kingsley explained.
To support this mission, City Place Dental offer
laser dentistry
and guided dental implant surgery. If patients have deep pockets of bacteria under their gum line, they no longer have to undergo a deep cleaning with traditional dental tools. The laser dental treatments that Dr. Achikeh provides eliminate decay-causing bacteria and plaque with laser beams, which means more effective elimination of agents of disease and decay.
"The best part of using a laser is that it is minimally invasive, which reduces discomfort for our patients. Our goal is to make these beneficial treatments more accessible to patients by ensuring comfort and best possible outcomes for excellent oral health," Dr. Achikeh adds.
In the event that a patient is missing teeth, Dr. Achikeh is proud to offer guided implant surgery. Using 3-D imaging, patients can get permanent teeth replacements that are installed precisely and safely for ideal outcomes.
"Computer-guided implant surgery ensures that each patient gets the care that is best suited for them," said Dr. Achikeh. "We can make sure that the implants are put in accurately. Teeth replacement can be completed in a few hours. This technology allows us to care for more patients in the best way possible, so they can enjoy restored bite function and improved overall oral health."
About City Place Dental and Kingsley U. Achikeh, DDS
Ensuring comfort is a top priority for Dr. Achikeh, which is why he makes it easy for his patients to have a positive experience for receiving oral care treatments. Dr. Achikeh stays up-to-date on all of the latest advanced dental techniques. His practice offers comprehensive dental care, which includes emergency dentistry, cosmetic dentistry, restorative dentistry, and oral surgery.
For more information about the services offered by City Place Dental, please visit
cityplacedental.com
.