GreenRope Marketing Director, Alessandra Ceresa, Nominated for San Diego Magazine Woman of the Year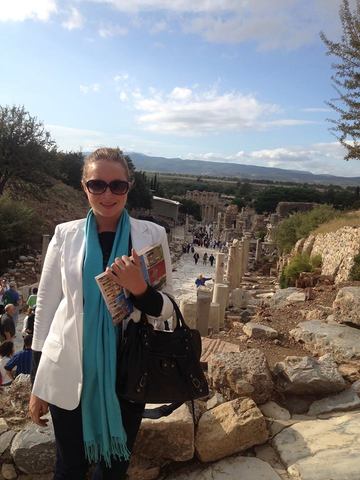 San Diego, CA – September 11, 2014
– Alessandra Ceresa, the Marketing Director of GreenRope, a leading Customer Relationship Management (CRM) and Marketing Automation platform, is in the running to become San Diego's 2014 Woman of the Year.
Every year San Diego Magazine recognizes hard working women throughout San Diego for their outstanding commitment to their respective organizations and the San Diego community. This year, GreenRope's Marketing Director, Alessandra Ceresa, has been recognized with so many other talented and driven women in the San Diego area to be named Woman of the Year.
Alessandra has been with GreenRope since 2011, and has since become the Director and Marketing, while also helping with sales and customer service. She wears many hats, which has allowed her to have a complete understanding of the business and operations.
GreenRope, recently named #247 in Inc.'s 500 fastest growing companies, has grown more than three times since Alessandra has joined the team. Her innovative ideas and passion for GreenRope has a lot to do with its fast growth and consistent success.
"Alessandra has been an integral team member and leader at GreenRope," says CEO, Lars Helgeson. "She is not only incredibly driven, but her passion for our mission has allowed us to grow organically and successfully as a team and a company."
"I am honored to be considered in a pool of such talented women," says Alessandra. "I can only strive to emulate the hard work these women put into their organizations and the San Diego community."
The San Diego Woman of the Year Awards will be held on September 24, 2014 at Museum of Contemporary Art La Jolla.
Read more about Alessandra Ceresa.
About GreenRope
Lars Helgeson, who saw the need to make running a small to mid-sized business easier and more efficient, founded GreenRope. GreenRope's mission is to resolve the challenges of managing business operations by providing cloud-based integrated software that is effective, affordable, and user friendly. GreenRope streamlines key operations, including e-commerce and accounting, CRM, email marketing, mobile marketing, calendaring, websites, social media and more, into one easy-to-use platform. By using GreenRope, companies can reduce their marketing and CRM software expenses by an estimated 80%. GreenRope's affordable pricing plans start as low as $99/month. Visit
www.greenrope.com
for more information.