Concordia Outlines the Benefits of Senior Independent Living Centers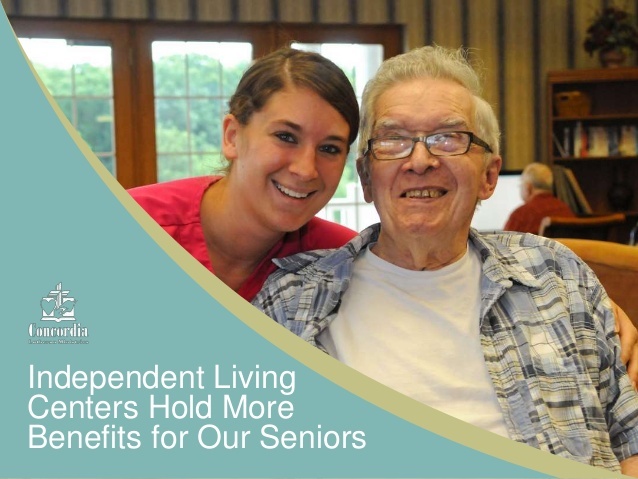 September 13, 2014 - Whether you are a senior citizen or you have an aging relative, Concordia Lutheran Ministries wants to inform you about all the benefits available to seniors who live in an independent living center. These senior living communities provide seniors with the opportunity to live alongside their friends while still being able to take advantage of several different amenities and assistance they need for everyday life.
Many seniors choose to revisit their living arrangements as they age. Senior living centers provide the assistance that many seniors need to remain active, making independent living a great option. With the reassurance of a secure environment and 24-7 assistance available, independent living provides seniors with a worry-free solution to their living arrangement problems.
Many senior living centers provide an array of activities and functions that not only provide seniors with an excellent opportunity to socialize with others their age, but also age in a healthier manner. Socialization is a crucial aspect of healthy aging, and senior living communities offer a plethora of social activities, clubs and other social options to allow seniors to make new friends and age gracefully.
Other amenities of senior living centers commonly include routine maintenance of the home, scheduled transportation services throughout the community, accommodations for visitors and out-of-town guests, computer access and personal care services offered either nearby or on-site.
If you are a senior looking for a change in your living arrangements, a senior independent living center may be the perfect choice for you. Discover more of what a senior living center has to offer by visiting
http://concordialm.org/blog/the-benefits-of-senior-independent-living-centers
to browse Concordia's slide show.
Your retirement living should be free of worry and stress for both you and your family. With a variety of amenities and activities available for seniors, Concordia Lutheran Ministries offers a variety of senior living options, allowing you to choose the best one to accommodate your lifestyle needs. Find out what Concordia can offer you by visiting
http://concordialm.org/
today.
Email Concordia Lutheran Ministries