Yucaipa Dentist Looks to Educate the Community through Informational Website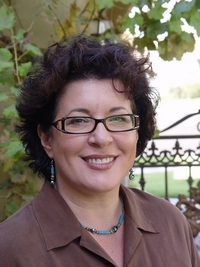 September 17, 2014 - Yucaipa, CA
– As a way to connect their community with important oral health information, the dental office of Maryellen DeBanff, DDS offers internet users an interactive and intuitive website.
Cosmetic dentist and family dentist Maryellen DeBanff, DDS, of Dent-Artistry has launched a patient-focused website to educate her community on the importance of oral health. The site includes a Links page with informative dental resources, as well as a Frequently Asked Questions page to address common concerns on topics ranging from oral hygiene to
dental procedures
.
Dr. DeBanff explains, "Having an informative website allows patients to educate themselves about dental concerns or treatments, and to read about what sets our office apart from others. It provides us with a way to speak to our friends and neighbors about the best way care for their teeth, while introducing ourselves and letting others how we can help them achieve excellent oral health."
The Dent-Artistry website provides preventive health information, such as how to brush and floss your teeth, and what you can do to ensure that all members of your family have healthy teeth and gums while away from the dentist's chair. Current and prospective patients have access to information about Dent-Artistry's treatment philosophy, as well as descriptions of procedures that can help save teeth and improve the appearance of smiles. Dent-Artistry provides:
Smile makeovers
Comfort dentistry with nitrous oxide
Metal-free crowns and bridges
Porcelain veneers
Teeth whitening
Periodontal care
Root canals
White fillings
Dentures and partials
Routine cleanings and preventive education
Dr. DeBanff's office is in-network with most P.P.O. insurance plans and even offers Care Credit.
"We wanted to offer this website to patients, because it is important to learn about your dentist before your first visit or consultation. Our site allows visitors to learn valuable information about the kinds of procedures and treatments available, based on our specialties, which ultimately make them feel comfortable receiving the care they need to enjoy improved oral health for life," Dr. DeBanff adds.
About Dent-Artistry and Maryellen DeBanff, DDS:
Dr. DeBanff graduated from Loma Linda University and has dedicated her professional career to providing state-of-the-art care to patients in her area. Every patient is educated about their dental status, and all options are for treatment are discussed before your care plan is designed.
About Dent-Artistry's Staff:
The Dent-Artistry team is completely dedicated to meeting the needs of all of their patients.
Sarah Peterson: Practice Administrator
- Sarah is dedicated to meeting, exceeding and following through with all transactions as a client advisor and a true patient advocate. She has more than 10 years of experience in dentistry.
Lauren Singley: Practice Administrator
- Lauren informs all clients about their care plans and cost-effective treatment approaches. She has more than 5 years of experience in dentistry.
Shelley Russell: Dental Assistant
- Shelly has an outstanding chairside and interpersonal demeanor and is guaranteed to put the most anxious and uncomfortable patients at ease. She has more than 20 years of experience in dentistry.
Erica Holguin-Finch: Dental Assistant
- With more than 10 years in the dental field, Erica has a relaxed and efficient approach that she uses to complement all dental procedures at our office.
Sherilyn Long: Dental Hygienist
- Sherilyn takes time to educate all patients about preventive oral health. She brings more than 20 years of experience in her professional field.
Carrol J. Collins: Dental Hygienist
- Carol helps patients maintain optimal oral hygiene by focusing on patient education and preventive care. Carol also has education credentials and brings 20 years of expertise to Dent-Artistry.
Jennifer Thomas: Dental Hygienist
- Jennifer meets patients' needs by complementing Dent-Artistry's dental hygiene experience. She has been helping people to healthy smiles for a decade.
For more information on the treatments available at Dent-Artistry, visit the website at dentartistry.org.