Hispano Americano Hospital announces its renewed Orthopedic Surgery program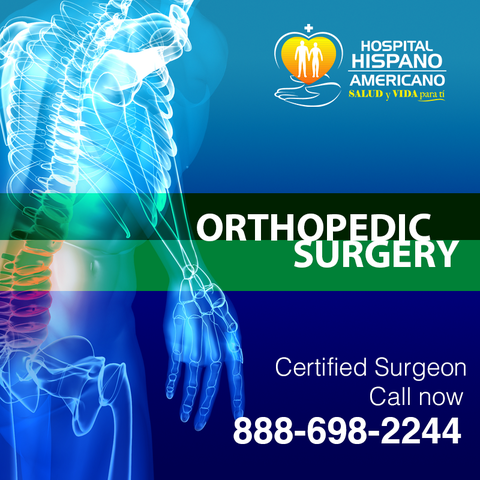 September 13, 2014 -
Hispano Americano Hospital
recently announced its renewed Orthopedic Surgery department. It is led by board certified surgeon Dr. Juan Carlos Alvarez Garnier, member of the Mexican Council of Orthopedics and Traumatology. Together with Dr. José Leopoldo Urquiza and Dr. Alejandro Montaño, they form one of the most comprehensive teams of surgeons in northern Mexico.
Orthopedic surgery
is a branch of surgery that refers to disorders of the musculoskeletal system, muscle, bone or joint parties and their acute, chronic, traumatic and recurrent injuries.
At first orthopedics was focused mainly on children with spine and limb deformities, but now doctors give care to patients of all ages. In Hispano Americano Hospital we have a team of expert surgeons dedicated to provide state-of-the-art care for these types of orthopaedic conditions:
Total Joint Replacement
Total Shoulder Replacement
Spine Surgery
ACL Reconstruction
Selective dorsal rhizotomy
"I'm sure we have one of the best teams of orthopedic surgery not only in the Mexcali but in Mexico," said Dr. Alvarez-Garnier."All of our surgeons have extensive experience in their field of work, but they are also great human beings who understand the needs of their patients. Procedures such as a rhizotomy in Mexico are highly demanded among wokers in construction, mining, oil pipelines and agriculture that are not properly insured. They choose Hispano Americano Hospital for its quality and convenient location".
Hispano Americano Hospital
has the best facilities in Mexicali and the city itself is known for its safe, relaxed and peaceful atmosphere. Besides, being a border town known for its professional medical services, friendly locals are used to having thousands of American and Canadian patients visiting each year.
Email Hispano Americano Team