MagicPay Launches Clover, a Groundbreaking All-In-One POS Solution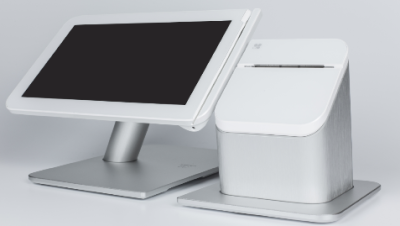 September 19, 2014 - Introducing Clover, a revolutionary POS system from MagicPay that's as easy to use as your personal technology, a welcome change of pace for merchants, employees, and customers alike. MagicPay is constantly offering new products to make the lives of merchants easier and to increase profitability, Clover being one more example of this progress. Best of all, Clover is substantially cheaper when bought through MagicPay in relation to other merchant providers.
What It Is
- Clover acts as your cash register, payment terminal, receipt printer, cash drawer, and barcode scanner, making it an unbeatable all-in-one solution for your business. There are even optional accessories that seamlessly integrate with the Clover Station to provide a personalized touch your business may require, such as handheld barcode scanners, label printers, and more.
Features
- Features include the simple creation of menu items that can be changed quickly and at any time, a customer list with their past orders to give you the power to create a personalized experience for each one, and run key reports at any time and from anywhere to see both your top selling employees and best selling items, as well as see the cash and credit card transactions for the day. The features don't stop there, as each business can implement tools specific to their business, be it a restaurant, retail outlet, or one of the many types of point of sale utilizing merchants.
Downloadable Apps
- The personalized experience specific to your company comes to its full fruition with the option to download apps directly to the Clover. They have a near countless amount to choose from, with more being developed on a consistent basis from both the people at Clover and MagicPay, as well as third-party software companies. Things like social media marketing tools, instant giftcard purchasing, charity donation checkouts, a computerized stock app to keep better track of product quantity, and many more help to achieve the highest level of productivity and profitability.
No More Waiting
- If your Internet connection is down, Clover is still able to process payments. Few things are worse than customers trying to make a payment and having to wait around for "Technical Difficulties" to be resolved. The wait is over, Clover is here. You can also take advantage of MagicPay's 24/7 world-class customer service that can assist merchants with anything and everything.
Experience the Innovation
- Toss aside your clunky POS system and experience the combination of high-end technology with the attractiveness and beauty of the modern day. Its sleek look and incredibly fast processing makes it a must have, a piece of equipment that will last both technologically and aesthetically.
Email MagicPay Merchant Services, LLC.