Danville, Calif. Dentist Completes Technology Overhaul and Goes Completely Paperless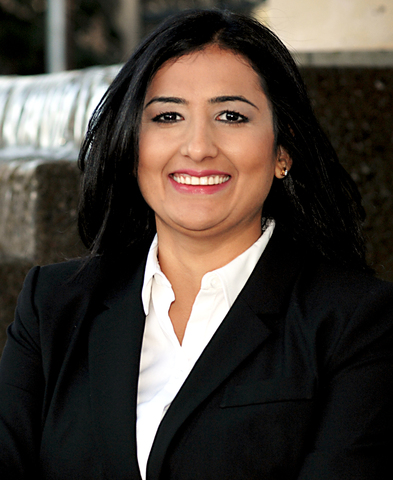 September 23, 2014 - Danville, CA
- Pooja Malik, DDS, of Ivory Smiles, is announcing that her office has completed several technology overhaul initiatives and has gone paperless. From scheduling an appointment, to checking into the practice, to reading magazines in the waiting room, the practice is using technology to reduce their ecological footprint and provide better customer service.
Danville, Calif. dentist, Pooja Malik, DDS, is announcing the completion of several technology enhancement projects at her practice, Ivory Smiles. Dr. Malik has always said, "Dentistry is my profession, but people are my focus." Customer service and patient comfort are two pillars at Ivory Smiles and Dr. Malik will be using technology to enhance both.
When Dr. Malik chose to upgrade some of the customer -facing aspects of her practice, she wanted to go paperless and use technology to provide a better overall experience for her patients.
"When we started this project, we brainstormed ways that we could use technology to make life easier for our patients and reduce waste," Dr. Malik said. "I think we came up with some creative ways to use technology to serve both purposes."
Patients checking info for their appointment now use an iPad at the front desk, which reduces paper waste for daily office functions. Additionally, patients can check and schedule appointments from the practice's website. Visitors can even complete remote check-in through the website and download patient forms, all without having to step foot in Ivory Smiles.
"I really love how easy our website can make appointments for our patients," Dr. Malik said. "Technology is changing the way we provide services, and I wanted to be at the forefront of what's available so streamline and improve the patient experience."
In addition to using iPads and their information-rich website, Ivory Smiles patients can also use technology to make their visit more comfortable while they wait to see Dr. Malik. The practice recently added a Kindle Fire to the office so patients can read magazines digitally in the waiting room, and, at the end of the month there are no paper magazines to throw out.
Ivory Smiles offers a full range of general, restorative, and
cosmetic dentistry
in Danville, Calif. Some of their services include:
Family Dentistry
Lumineers®
Zoom! Teeth Whitening
About Pooja Malik, DDS
Dr. Malik graduated with a DDS degree from the prestigious UCSF School of Dentistry in 2005. Thereafter she worked at multiple dental offices in the bay area for seven years. She has completed a residency program in full-mouth Reconstruction and Aesthetic Dentistry from Esthetic Professionals, LA in 2012. There, she received advanced training in porcelain work such as inlays, onlays, veneers and crowns. Dr. Malik can also recreate the bite if the teeth are worn off. Dr. Malik is a member of the American Dental Association, California Dental Association and Contra Costa Dental Society. She is also in the process of getting her fellowship from the Academy of General Dentistry.
For more information about Ivory Smiles and Dr. Malik, please visit the website
ivorysmiles.com
.