Dr. Mohammed Alghoul Launches Website for Chicago Plastic Surgery Practice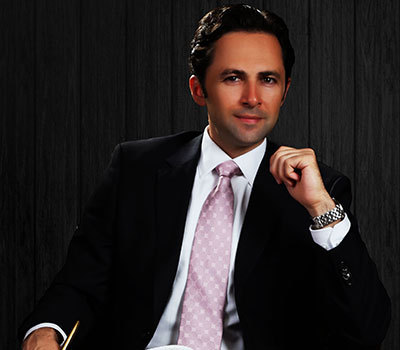 September 19, 2014 - Dr. Mohammed Alghoul, a revered plastic surgeon in Chicago, is pleased to announce the launch of his website,
www.dralghoul.com
. The website was built to serve the needs of his plastic surgery patients throughout Chicago, and attract more patients to his state-of-the-art practice.
Dr. Alghoul has built his website to serve as a comprehensive resource for men and women who are considering cosmetic or reconstructive surgery in the Chicago area. The website contains information on the many procedures available at his practice, including lower and upper eyelid surgery, rhinoplasty, breast augmentation, breast reconstruction and more. Individuals who visit the website can learn about the candidacy, risks, benefits, and recovery of each of these procedures to get a better idea if the treatment may be for them.
The website also features an extensive before and after photo gallery, containing photos of Dr. Alghoul's real patients. Dr. Alghoul is pleased to share these photos to help his prospective patients get a better idea of the kind of results they may expect from treatment. Individuals can also get a glimpse into the patient experience at Dr. Alghoul's practice by browsing through testimonials of former patients.
Understanding that selecting a plastic surgeon is a very important decision, Dr. Alghoul has also included biographical information, details of his treatment philosophy and information about his practice facilities. He hopes that sharing his extensive experience with potential patients will help them feel more comfortable about scheduling a consultation at his practice.
More about Dr. Mohammed Alghoul
Dr. Mohammed Alghoul is a board certified plastic surgeon in Chicago who has several years of experience performing cosmetic and reconstructive procedures. Dr. Alghoul completed his plastic surgery training at the prestigious Cleveland Clinic and then went on to complete fellowships in microsurgery, breast reconstruction, and cosmetic face and eyelid surgery under the direction of renowned plastic surgeon Dr. Mark Codner. Over the years, Dr. Alghoul has helped many patients enhance their appearance and self-confidence by offering the very best surgical results. If you are interested in learning more about cosmetic treatment with Dr. Alghoul, contact his practice today by calling 312-695-6022.
Email Dr. Mohammed Alghoul