Local Kahului Dentist Voted One of Hawaii's Best Dentists in 2014 by Honolulu Magazine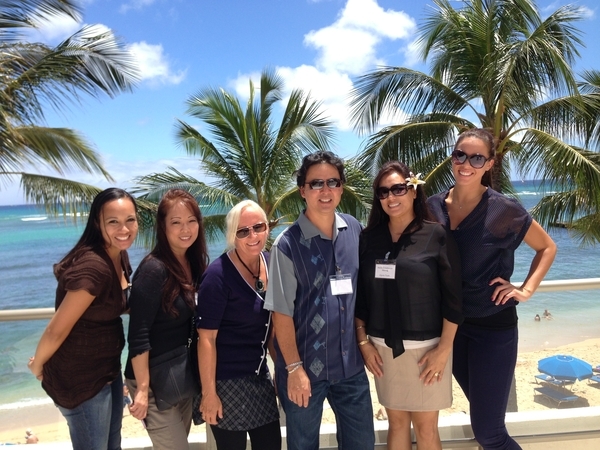 September 23, 2014 - Dr. Lance Ogata, DDS of Smile Hawaii, has been voted one of Hawaii's Best Dentists for the fifth time by his peers in Honolulu Magazine.
The dental office of
Dr. Lance Ogata
has been serving the people in Kahului since 1995, with a particular focus on cutting edge cosmetic dentistry and high quality dental care. He has established a reputation for friendly and reliable service, a reputation that has earned him a fifth award as one of the best dentists in Hawaii.
"I am honored to receive this award again," Dr. Ogata says. "I am committed to providing the best care for my patients, and it is humbling to be recognized for all of my hard work."
What sets Dr. Ogata apart is his commitment to long-term dental care. He offers patients two different treatment plans. First, there is the plan for treating and correcting immediate needs. Secondly, he offers a lifetime plan, which is focused on long-term dental health.
He is known by his patients for treating them more like family than patients. This is due to his philosophy of patients becoming a part of his "Ohana." He does not just correct tooth problems. He builds friendly relationships with his patients, so they feel comfortable each and every time they visit. This friendly attitude extends to the rest of his experienced staff.
Patients will find complimentary coffee, tea, hot chocolate and fresh-baked cookies in the waiting room, and there are iPads, wireless headphones, a television and DVDs available during the visit. It is all about friendly service, and it all contributes to the reputation that has won him this award for the fifth time.
"I hope to continue offering the highest quality, friendliest cosmetic dental care in Maui," Dr. Ogata says. "I truly appreciate my patients, and I love my community."
About Dr. Lance Ogata, DDS:
Dr. Lance Ogata, DDS of Smile Hawaii in Kahului, is an active member of the American Dental Association and the Hawaii Dental Association, and he has served as President of the Maui County Dental Society. He earned his Doctor of Dental Surgery (DDS) from the University of the Pacific in San Francisco in 1988 and first practiced in Los Angeles. He established Smile Hawaii in Kahului in 1995. To learn more about the practice, log onto their website at
http://www.drogata.com/
.
Email Dr. Lance Ogata, DDS