Jacksonville Dentist Gives Back to Community Through 'Pay it Forward' Pursuits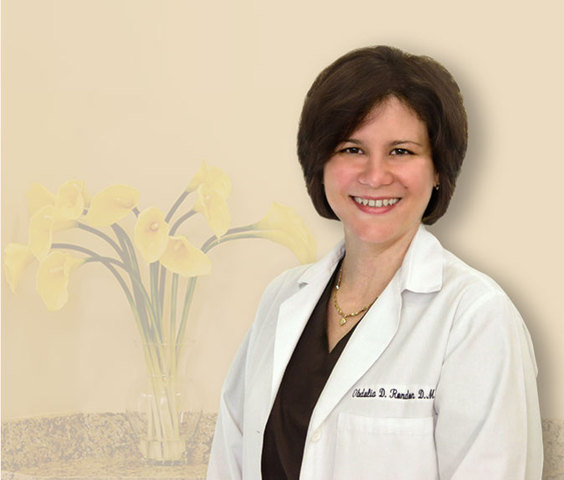 September 24, 2014 - JACKSONVILLE, FL – Dr. Obdulia Rondon of Jacksonville, FL has not only made a practice of serving dental patients, but the community as well in her effort to give back and 'pay it forward'.
Obdulia Rondon, D.M.D.
opened her practice, JR Dental and Associates, in October of 2013, the same year she moved to Jacksonville with her family. A mom to an autistic child, Dr. Rondon quickly established her roots within the community by giving her time to local dental groups and those that support children with special needs. Having to take a break from volunteer service while on maternity leave, Dr. Rondon is ready to head back into service. Twice a month, Dr. Rondon participates in the Healing Hands Project, which offers free dental service to qualified participants in need. She understands how living with dental pain destroys quality of life and views this opportunity as a chance to give back to the community that welcomed her family so kindly. She is also a proud participant of the following organizations and events:
Project HERO, which gives back to veterans in the Jacksonville community.
Children's Dental Health Month - Each February, Dr. Rondon and many other Florida dentists gather to provide care for children of families who cannot otherwise afford services. Other events are held throughout the year include Project Christmas Smile and New Smiles for the New Year.
Special Olympics - Gives children with special needs a chance to participate in friendly sporting competitive events to show off their athletic ability. As a mom of a child with special needs, Dr. Rondon offers her time and support to local sporting events.
Dr. Rondon explains," I want to give back to surrounding communities that welcomed both my family and practice with open arms. It's a chance to say 'Thank you' while providing care and assistance to community members in need."
Besides volunteer work, Dr. Rondon has been providing quality oral health care to Jacksonville dental patients since Oct. 2013. That month marked her 10 year dental practice anniversary, which she wanted to celebrate with her patients. Every 10 days between October 2013 and October 2014, prizes are awarded to random patients who have 'Liked" her Facebook page. Prizes vary and lucky patients have walked away with movie tickets, free massages, or vouchers towards future dental work.
"Jacksonville's diverse community united in their acceptance of my practice and continued support throughout the last 10 years. What better way is there to give thanks than by celebrating my anniversary with them?" Dr. Rondon continued.
About Dr. Obdulia Rondon
Dr. Rondon has accomplished extended studies in various fields of dentistry practices, such as dental implants and cosmetic and general practices. She has completed courses in seminars covering
Implants
, CEREC/CADCAM training, Advanced Dental Seminars, Platelet Rich Plasma, Laser Dentistry and Cone Beam CT. Dr. Rondon is an active member of the: ADA, American Dental Association: AGD, Academy of General Dentistry; ADIA, American Dental Implant Association; FDA, Florida Dental Association; and NEDDA, North East District Dental Association.
For more information on Dr. Rondon and JR Dental and Associates, visit the website at:
drrondononline.com
Email JR Dental Obdulia Rondon, DMD