King LASIK Once Again Wins the Georgia Straight's Best of Vancouver Award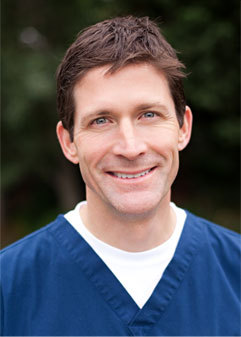 September 25, 2014 - Once again, readers of the Georgia Straight have recognized the high quality of King LASIK's laser vision correction treatment and patient care by naming the ophthalmology centre the "best laser eye centre" in Vancouver.
Simply the Best
- This award is important to King LASIK for a number of reasons, including the fact that it recognizes King LASIK's hard work and dedication to providing patients with the utmost quality of laser eye care as well as overall patient care. In addition, winning the 2014 Best of Vancouver Readers' Choice Award is important to the surgeons and staff at King LASIK because it was bestowed upon the laser eye centre by its patients - the very people that the King LASIK physicians and medical team are committed to serving.
About the 2014 Best of Vancouver Awards
- This is the 19th consecutive year that the Georgia Straight has held the Best of Vancouver Readers' Choice Awards. The Georgia Straight is a weekly news and entertainment publication based in Vancouver. To conduct the Best of Vancouver contest, the publication surveys readers in regard to more than 270 categories, including restaurants, events, medical providers and other businesses. With winners chosen from all over the Lower Mainland, King LASIK is proud to have beaten the steep competition to win this honor.
King LASIK's Continuing Commitment to Excellence
- Although King LASIK is honored to have won the Best of Vancouver Readers' Choice Award, it will not detract from the laser eye centre's enduring commitment to excellence in the field of ophthalmology and laser vision correction. King LASIK continues to seek out the most advanced, safest and most efficient technologies and surgical techniques, so the laser eye centre can continue to offer patients the best in laser vision correction treatment.
More About King LASIK
As founder and principal of King LASIK, Joseph W. King, MD, has performed laser vision correction surgery (LASIK) for more than 100,000 patients. He earned his Doctor of Medicine degree at the University of British Columbia, School of Medicine in Vancouver, Canada. Dr. King is a dual American and Canadian citizen who performed his ophthalmology residency at Ohio's renowned Case Western Reserve University, where he was selected as chief resident. He also underwent an additional year of specialized training in laser vision correction surgery at the University of South Florida Eye Institute. Dr. King is dedicated to staying abreast of the latest laser technologies pertaining to his field. He was the first surgeon in the northwestern United States and Canada to utilize the Zyoptix XP microkeratome and the Bausch and Lomb Z-100 laser. Dr. King was also the first surgeon in Alberta, Canada, to perform all-laser iLASIK surgery, using the IntraLase and AMO VISX laser with wavefront-guided technology and iris registration. Dr. King is certified by the American Board of Ophthalmology, and belongs to the American Academy of Ophthalmology, the Royal College of Physicians and Surgeons of Canada, the American Society of Cataract and Refractive Surgery and the Canadian Society of Cataract and Refractive Surgery. King LASIK has several offices throughout the Pacific Northwest and British Columbia. To learn more about Dr. King and King LASIK, please visit
http://www.kinglasik.com