Concordia Lutheran Ministries Releases Video on 7 Facts You Didn't Know About Assisted Living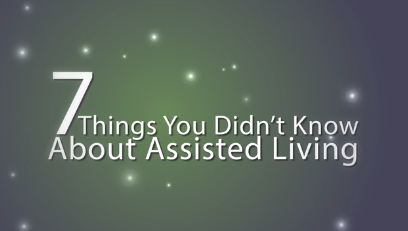 October 1, 2014 - When it comes to searching for the proper senior living facility for their needs, many seniors and their families are left confused about the various services that are available to them. Concordia Lutheran Ministries hopes to ease some of this confusion with their latest video, "7 Things You Didn't Know About Assisted Living."
Many people can be confused about the various benefits and advantages that are available with each different type of senior care. When choosing the right senior living community for yourself or your loved ones, it is important to fully understand the different care options and services offered by each of these communities.
The video attempts to clear up the confusion about what seniors can expect when they move into an assisted living or personal care facility. When looking into different senior living communities, take note of the distinct personality of each. Making sure that this personality is a good match for your lifestyle is one of the most important factors to take into account when you are trying to decide what senior living community and care level is right for you.
Another important factor in your decision should be the cost of care. Although it is often compared to nursing home care, assisted living or personal care services often offer a more affordable option for seniors. When making the choice between a nursing home and a personal care facility, pay close attention to the services offered by each. Many seniors and their families believe that they need nursing home care when in fact assisted living or personal care may be a more appropriate option.
Additionally, it is important to make sure that specialty care services are in-place for those seniors who need it. Try to look for personal care facilities that have a focus on memory care and other mental health services that may help seniors who struggle with memory-impairing ailments, allowing them the opportunity to thrive and offer a safe environment tailored to their specific needs.
Choosing a senior living facility should be approached with excitement, not confusion. Let Concordia Lutheran Ministries guide you in your choice by watching the video at
http://concordialm.org/blog/video-7-things-you-didn-t-know-about-assisted-living
.
Concordia's senior living communities provide seniors with a comfortable, home-like atmosphere designed to meet each person's specific care needs. In addition to offering residents a wide variety of care levels and services, these communities provide a wealth of amenities, services and events. With so many different options, you are sure to find the level of senior care to fit your lifestyle! To find out more about the care and services offered to seniors in Western Pennsylvania and Eastern Ohio, visit
www.concordialm.org
.
Email Concordia Lutheran Ministries